Business Members
The Open to All® nonprofit coalition includes a growing movement of hundreds of thousands of businesses large and small . Together, these businesses are taking a public stand against discrimination while pledging to be Open to All. Businesses have access to a wide range of helpful resources, from Open to All window signs to social media content and informational materials for employees and customers. Is your business committed to being Open to All?
JOIN OPEN TO ALL: SIGN THE PLEDGE
OPEN TO All BUSINESSES:
PLEDGE TO: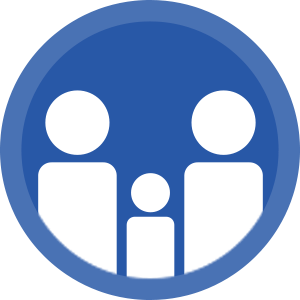 Maintain a welcoming and safe environment for people—including employees, visitors, customers, vendors and clients—regardless of race, ethnicity, national origin, sex, sexual orientation, gender identity and expression, immigration status, religion or disability.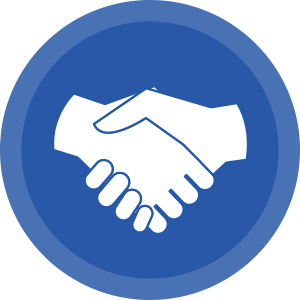 Not discriminate against any individuals or deny them goods or services based on any of these characteristics, and to provide all goods and services to everyone on the same terms.*
*Nothing in this pledge prevents a business from following applicable employment laws with regards to work authorization.
SHOW SUPPORT: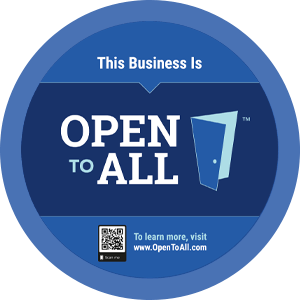 Display the Open to All window cling in your storefront, if applicable. When you take the Open to All business pledge and make a $10 tax-deductible contribution, we will mail you a window cling.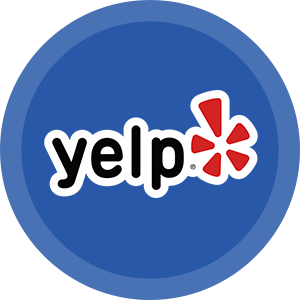 We encourage businesses that have a Yelp page to activate the new "Open to All" attribute to show your local customers that your business is Open to All.
Click here for step-by-step instructions for updating your Yelp business profile page.
JOIN OPEN TO ALL®
If your business has $750M or more in revenue, please contact us directly to learn about the benefits and requirements of joining as a corporate partner.
Our small and mighty team is working hard to ensure the hundreds of thousands of businesses that are Open to All have a window cling and we need your support. When you sign the pledge and make a minimum $10 contribution, you will receive one window cling in the mail. Any additional donation is greatly appreciated and will benefit the nonprofit Open to All campaign. If you'd like to order additional clings, click here.
If you would like to sign the pledge without ordering a cling for a modest fee of $10, fill out the form below.
Look for an email from Open to All® to confirm that you signed the pledge. Didn't receive an email? Check your spam folder, and if it's not there contact info@opentoall.com.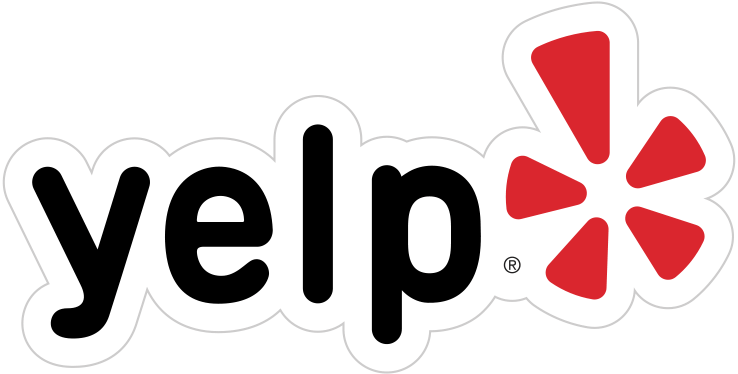 Find your local Open to All businesses on the Yelp app or at Yelp.com
Now, not only can consumers see if a business is "Open to All" on their page, they can use a filter on Yelp to surface those businesses when searching for restaurants, shops, salons, and much more. With this "Open to All" business attribute search filter, consumers can find and support businesses that are safe and welcoming for all.
OPEN TO ALL BUSINESS MEMBERS IN THE UNITED STATES
Click state name to browse businesses by city. Click business names to visit website.
| Name | State | City |
| --- | --- | --- |
| Athleta- Huntsville | AL | Huntsville |
| Domaine South | AL | Huntsville |
| Fossil- Brea | AL | Huntsville |
| Gap- Bridge St T/C | AL | Huntsville |
| H&M- Huntsville | AL | Huntsville |
| Michaels Craft Store - Westbury Square | AL | Huntsville |
| Old Navy- Bridge Street T/C | AL | Huntsville |
| Sephora- Huntsville | AL | Huntsville |
| Spirited Art Huntsville | AL | Huntsville |
| Timbrook Toys | AL | Huntsville |
| Athleta- The Summit | AL | Birmingham |
| Banana Republic- Summit (The) - Al | AL | Birmingham |
| Gap- The Summit - Al | AL | Birmingham |
| Madewell The Summit | AL | Birmingham |
| Michaels Craft Store - Brook Highland Plaza | AL | Birmingham |
| Michaels Craft Store - Colonial Promenade East | AL | Birmingham |
| N-da-nook tattoos | AL | Birmingham |
| Sephora- Birmingham | AL | Birmingham |
| Steel City Law, LLC | AL | Birmingham |
| Auto Glass Medic | AL | Dothan |
| Michaels Craft Store - Dothan Pavilion | AL | Dothan |
| Old Navy- Shops On The Circle | AL | Dothan |
| Bizzy Bees Family Child Care | AL | Carpentersville |
| Creation With Moxey | AL | Mobile |
| Gamers N Geeks | AL | Mobile |
| H&M- The Shops at Bel Air | AL | Mobile |
| Michaels Craft Store - Springdale Mall | AL | Mobile |
| Old Navy- Mcgowin Park | AL | Mobile |
| Gameroom | AL | Lincoln |
| Gap Factory/Outlet- Foley (Riviera) | AL | Foley |
| H&M- Tanger Outlet Foley | AL | Foley |
| Old Navy- Riviera Centre | AL | Foley |
| Gap Factory/Outlet- Shops Of Grand River | AL | Leeds |
| H&M- Outlet Shops at Grand River | AL | Leeds |
| Old Navy- Shops Of Grand River | AL | Leeds |
| Gap- Shoppes @ Eastchase | AL | Montgomery |
| H&M- The Shoppes at Eastchase | AL | Montgomery |
| Michaels Craft Store - EastChase Market Center | AL | Montgomery |
| Old Navy- Eastchase Plaza | AL | Montgomery |
| H&M- Riverchase Galleria | AL | Hoover |
| Michaels Craft Store - Riverchase Crossings | AL | Hoover |
| Old Navy- Riverchase | AL | Hoover |
| Sephora- Riverchase Galleria | AL | Hoover |
| Jubilee Healing Arts | AL | Daphne |
| Me Time LLC | AL | Troy |
| Michaels Craft Store - Colonial Promenade Tannehill | AL | Bessemer |
| Michaels Craft Store - Eastern Shore Plaza | AL | Spanish Fort |
| Old Navy- Eastern Shore | AL | Spanish Fort |
| Michaels Craft Store - Flint's Crossing | AL | Auburn |
| University Ace Hardware | AL | Auburn |
| Michaels Craft Store - McFarland Plaza | AL | Tuscaloosa |
| Old Navy- Midtown Village | AL | Tuscaloosa |
| Michaels Craft Store - North Madison Corners | AL | Madison |
| Michaels Craft Store - Premiere Place Shopping Center | AL | Prattville |
| MN Mobile Guy | AL | Apple Valley |
| Old Navy- Coosa T/C | AL | Gadsden |
| Old Navy- Cox Creek | AL | Florence |
| Old Navy- Crossings Of Decatur | AL | Decatur |
| Old Navy- Oxford Exchange | AL | Oxford |
| Old Navy- Propst Promenade | AL | Alabaster |
| Old Navy- Tiger Town S/C | AL | Opelika |
| Retriever Soapworks | AL | Citronelle |
| Total Nostalgia | AL | Trinity |
| Youth Dance Society | AL | Fredericksburg |
| Amalga Distillery | AK | Juneau |
| Bagoy's Florist & Home | AK | Anchorage |
| Banana Republic- Anchorage 5th Ave | AK | Anchorage |
| Gap- Dimond S/C | AK | Anchorage |
| H&M- Dimond Center | AK | Anchorage |
| Michaels Craft Store - Glenn Square | AK | Anchorage |
| Michaels Craft Store - Madigan Place | AK | Anchorage |
| Old Navy- Dimond S/C | AK | Anchorage |
| Old Navy- Tikahtnu Commons | AK | Anchorage |
| Sephora- Anchorage | AK | Anchorage |
| Denali Hostel & Cabins | AK | Denali National Park |
| Denali Photo Guides | AK | Cantwell |
| Michaels Craft Store - Bentley Mall | AK | Fairbanks |
| Old Navy- Aurora Center | AK | Fairbanks |
| Michaels Craft Store - Cottonwood Creek Mall | AK | Wasilla |
| Rock Two Associates | AK | Little Rock |
| Aligned at Work | AZ | Scottsdale |
| Athleta- Kierland Commons | AZ | Scottsdale |
| BBV Salon | AZ | Scottsdale |
| Gap- Scottsdale Fash Sq | AZ | Scottsdale |
| Gap- Scottsdale Quarter | AZ | Scottsdale |
| H&M- Scottsdale fashion Square | AZ | Scottsdale |
| H&M- Scottsdale Quarter | AZ | Scottsdale |
| Intermix- Scottsdale Quarter | AZ | Scottsdale |
| Lacoste- Scottsdale | AZ | Scottsdale |
| Madewell Kierland Commons | AZ | Scottsdale |
| Madewell Scottsdale Fashion Mall | AZ | Scottsdale |
| Michaels Craft Store - The Pavilions at Talking Stick | AZ | Scottsdale |
| Michaels Craft Store - The Promenade | AZ | Scottsdale |
| MINDBODY- Scottsdale | AZ | Scottsdale |
| Old Navy- Promenade @ Flw Blvd | AZ | Scottsdale |
| Opus 1 Orthodontic Studio | AZ | Scottsdale |
| Opus Funding & Investments, LLC | AZ | Scottsdale |
| Robert DiCarlo, PhD, PLLC | AZ | Scottsdale |
| Sephora- Scottsdale | AZ | Scottsdale |
| Sephora- The Quarter | AZ | Scottsdale |
| Shane Co. - Scottsdale | AZ | Scottsdale |
| Steve Madden- Scottsdale Fashion Square | AZ | Scottsdale |
| Athleta- Chandler Fashion Ctr | AZ | Chandler |
| Fossil- Carolina Premium | AZ | Chandler |
| Gap Factory/Outlet- Phoenix Premium | AZ | Chandler |
| H&M- Chandler Fashion Center | AZ | Chandler |
| Michaels Craft Store | AZ | Chandler |
| Old Navy- Chandler Village Ctr | AZ | Chandler |
| Old Navy- Phoenix Premium | AZ | Chandler |
| Sephora- Chandler | AZ | Chandler |
| Athleta- La Encantada | AZ | Tucson |
| Banana Republic- Park Mall | AZ | Tucson |
| Banana Republic- Tucson Mall | AZ | Tucson |
| Fossil- Tucson | AZ | Tucson |
| Gap Factory/Outlet- Tucson Premium Outlt | AZ | Tucson |
| Gap- Park Place | AZ | Tucson |
| H&M- Park Place | AZ | Tucson |
| H&M- Tucson Mall | AZ | Tucson |
| Madewell La Encantada | AZ | Tucson |
| Michaels Craft Store - Catalina Village Shopping Center | AZ | Tucson |
| Michaels Craft Store - Circle Plaza | AZ | Tucson |
| Michaels Craft Store - North Pima Center | AZ | Tucson |
| Michaels Craft Store - West Point Crossing | AZ | Tucson |
| Old Navy- Park Pl - Tucson | AZ | Tucson |
| Old Navy- Tucson Mall | AZ | Tucson |
| Old Navy- Tucson Premium Outlt | AZ | Tucson |
| Old Navy- Tucson Spectrum | AZ | Tucson |
| Pure Aesthetics | AZ | Tucson |
| Sephora- Park Place | AZ | Tucson |
| Sephora- Tucson | AZ | Tucson |
| Tucson Accounting Services, Inc. | AZ | Tucson |
| Athleta- Phoenix | AZ | Phoenix |
| Banana Republic- Kierland Commons | AZ | Phoenix |
| Biltmore Dental Center | AZ | Phoenix |
| Bri | AZ | Phoenix |
| Fossil- Plaza Las Americas Mall | AZ | Phoenix |
| Gap Factory/Outlet- Outlets At Anthem | AZ | Phoenix |
| H&M- Desert Ridge Marketplace | AZ | Phoenix |
| Michaels Craft Store - Ahwatukee Foothills | AZ | Phoenix |
| Michaels Craft Store - Camelback Colonnade | AZ | Phoenix |
| Michaels Craft Store - Deer Valley Towne Center | AZ | Phoenix |
| Michaels Craft Store - Metro Square | AZ | Phoenix |
| Michaels Craft Store - Moon Valley Towne Center | AZ | Phoenix |
| Michaels Craft Store - Village Crossroads | AZ | Phoenix |
| Milkweed Arts | AZ | Phoenix |
| NSP-IL | AZ | Phoenix |
| Old Navy- Camelback Colonnade | AZ | Phoenix |
| Old Navy- Desert Ridge | AZ | Phoenix |
| Old Navy- Happy Valley T/C | AZ | Phoenix |
| Sephora- Biltmore | AZ | Phoenix |
| The Law Offices of William D. Black | AZ | Phoenix |
| The Self Within | AZ | Phoenix |
| Banana Republic- San Tan Village | AZ | Gilbert |
| British Swim School- East Valley | AZ | Gilbert |
| Fossil- San Tan Village | AZ | Gilbert |
| H&M- SanTan Village | AZ | Gilbert |
| Lighthouse Psychiatry | AZ | Gilbert |
| Michaels Craft Store - Crossroads Towne Center - Phase I | AZ | Gilbert |
| Old Navy- San Tan Village | AZ | Gilbert |
| Old Navy- Shoppes @ Gilbert Co | AZ | Gilbert |
| Sephora- San Tan Village | AZ | Gilbert |
| TLC Wash N Clean | AZ | Gilbert |
| Fossil- Arrowhead Towne Center | AZ | Glendale |
| Fossil- Westgate | AZ | Glendale |
| Gap Factory/Outlet- Westgate Tanger Out | AZ | Glendale |
| H&M- Arrowhead Towne Center | AZ | Glendale |
| H&M- Westgate Outlets | AZ | Glendale |
| Michaels Craft Store - Arrowhead Festival | AZ | Glendale |
| Michaels Craft Store - Peoria Crossing | AZ | Glendale |
| Old Navy- Westgate Tanger Out | AZ | Glendale |
| Sephora- Arrowhead | AZ | Glendale |
| Gap Factory/Outlet- Arizona Mills | AZ | Tempe |
| H&M- Arizona Mills | AZ | Tempe |
| H&M- Tempe Market Place | AZ | Tempe |
| Homeopathy Heals | AZ | Tempe |
| LogicCloud IT, Inc. | AZ | Tempe |
| Michaels Craft Store - Tempe Marketplace | AZ | Tempe |
| Old Navy- Arizona Mills | AZ | Tempe |
| Old Navy- Tempe Marketplace | AZ | Tempe |
| Genevieve Elaine Photography | AZ | Queen Creek |
| Old Navy- Queen Creek Mktplc | AZ | Queen Creek |
| Ground Control | AZ | Litchfield Park |
| Metta Massage & Energy Therapy | AZ | Oro Valley |
| Michaels Craft Store - Big Curve Shopping Center | AZ | Yuma |
| Old Navy- Yuma Palms | AZ | Yuma |
| Michaels Craft Store - Gilbert Gateway Towne Center - Phase I | AZ | Mesa |
| Michaels Craft Store - Mesa Grand | AZ | Mesa |
| Michaels Craft Store - Red Mountain Plaza | AZ | Mesa |
| Michaels Craft Store - Superstition Gateway | AZ | Mesa |
| Old Navy- Superstition Gateway | AZ | Mesa |
| Sephora- Dana Park | AZ | Mesa |
| Wild Birds Unlimited | AZ | Mesa |
| Michaels Craft Store - Lake Pleasant Towne Center | AZ | Peoria |
| Old Navy- Arrowhead Crossing | AZ | Peoria |
| Michaels Craft Store - Palm Valley Pavilions | AZ | Goodyear |
| Old Navy- Market @ Estrella | AZ | Goodyear |
| Michaels Craft Store - Prescott Gateway Shopping Center | AZ | Prescott |
| Michaels Craft Store - Surprise Towne Center | AZ | Surprise |
| Michaels Craft Store - The Promenade at Casa Grande | AZ | Casa Grande |
| Michaels Craft Store - Varsity Shopping Center | AZ | Flagstaff |
| Old Navy- The Marketplace | AZ | Flagstaff |
| Stronghold Coffee Company | AZ | Flagstaff |
| Mischievous Offerings | AZ | Vail |
| Old Navy- Gateway Crossing | AZ | Avondale |
| Sedona Beer Company | AZ | Sedona |
| Tolsun Books | AZ | Tolleson |
| Vagabonds Trinkets and Treasures | AZ | Kingman |
| West of 3rd | AZ | Kingman |
| Verde Ranch RV Resort | AZ | Camp Verde |
| Athleta- Chenal Promenade | AR | Little Rock |
| Banana Republic- Park Plaza | AR | Little Rock |
| Gap Factory/Outlet- Outlts @ Little Rock | AR | Little Rock |
| Gap- Park Plaza | AR | Little Rock |
| H&M- Outlets of Little Rock | AR | Little Rock |
| H&M- Park Plaza Mall | AR | Little Rock |
| Loblolly Creamery | AR | Little Rock |
| Madewell Promenade at Chenal | AR | Little Rock |
| Michaels Craft Store - Markham West Center | AR | Little Rock |
| Old Navy- Chenal Commons | AR | Little Rock |
| Old Navy- Outls Of Little Rock | AR | Little Rock |
| Rock City Running | AR | Little Rock |
| Sephora- Little Rock | AR | Little Rock |
| Athleta- Pinnacle Hills Prom | AR | Rogers |
| Banana Republic- Pinnacle Hills Prom | AR | Rogers |
| Gap- Pinnacle Hills Prm | AR | Rogers |
| Old Navy- Pinnacle Hills | AR | Rogers |
| Sephora- Pinnacle Hills | AR | Rogers |
| Blue Coast Burrito | AR | North Little Rock |
| Michaels Craft Store - McCain Plaza | AR | North Little Rock |
| Old Navy- Mccain | AR | North Little Rock |
| So Southern Sparkles | AR | North Little Rock |
| H&M- The Mall at Turtle Creek | AR | Jonesboro |
| Old Navy- Caraway Plaza S/C | AR | Jonesboro |
| Michaels Craft Store - Fort Smith Pavilion | AR | Fort Smith |
| Old Navy- Fort Smith Pavilion | AR | Fort Smith |
| Michaels Craft Store - Lewis Crossing Shopping Center | AR | Conway |
| Old Navy- Conway Commons | AR | Conway |
| Michaels Craft Store - The Shops at the Fairgrounds | AR | Hot Springs |
| Old Navy- Cornerstone Mkpl | AR | Hot Springs |
| Old Navy- Spring Creek Centre | AR | Fayetteville |
| Roots and Wings Preschool | AR | Bentonville |
| The Eureka Market | AR | Eureka Springs |
| 111 Minna Gallery | CA | San Francisco |
| 1234 Go Records | CA | San Francisco |
| 300 Feet Out | CA | San Francisco |
| 3rd & Townsend Corner Store | CA | San Francisco |
| 76 | CA | San Francisco |
| A.C Trading Co | CA | San Francisco |
| AAA Flag and Banner San Francisco Branch | CA | San Francisco |
| ABC Locksmith | CA | San Francisco |
| Abner's Barbershop | CA | San Francisco |
| Absinthe | CA | San Francisco |
| Ace Mailing Corporation | CA | San Francisco |
| After Life | CA | San Francisco |
| Alberto's Printing | CA | San Francisco |
| Aldea | CA | San Francisco |
| Alexander's Shoe Repair | CA | San Francisco |
| All Star Candy | CA | San Francisco |
| All States Best Foods | CA | San Francisco |
| Alla Prima | CA | San Francisco |
| Alternative Apparel | CA | San Francisco |
| Amal's Deli | CA | San Francisco |
| Amazon Auto Body | CA | San Francisco |
| Amour Vert | CA | San Francisco |
| Angela E. Waldrop PhD, LLC | CA | San Francisco |
| Angie's Jewelry | CA | San Francisco |
| Angkor Borei Restaurant | CA | San Francisco |
| Anthem | CA | San Francisco |
| Apoyo Financiero | CA | San Francisco |
| Aquitaine | CA | San Francisco |
| ARCH Art and Drafting Supply | CA | San Francisco |
| Arden Home | CA | San Francisco |
| Ariz Mendi Bakery | CA | San Francisco |
| Arlequin Wine | CA | San Francisco |
| Artillery Ceramics | CA | San Francisco |
| Artist + Craftsman Supply | CA | San Francisco |
| Arzo Hair Culture | CA | San Francisco |
| Asmbly Hall | CA | San Francisco |
| AT&T - San Francisco | CA | San Francisco |
| Athleta- Fillmore Street | CA | San Francisco |
| Athleta- Sutter Street | CA | San Francisco |
| Audrey | CA | San Francisco |
| Autumn Express | CA | San Francisco |
| Aviator Nation | CA | San Francisco |
| Azalea | CA | San Francisco |
| Azeala | CA | San Francisco |
| Azil Boutique | CA | San Francisco |
| Back to the picture art framing | CA | San Francisco |
| Baker Street Bistro | CA | San Francisco |
| Balance Thai Massage | CA | San Francisco |
| Bamboo Asia | CA | San Francisco |
| Banana Republic- Embarcadero Center | CA | San Francisco |
| Banana Republic- Grant Ave - Sf | CA | San Francisco |
| Banana Republic- San Francisco Centre | CA | San Francisco |
| Barbara Berkeley, DC | CA | San Francisco |
| Barcino | CA | San Francisco |
| Barney's Noe Valley | CA | San Francisco |
| Barrel Proof | CA | San Francisco |
| Bartlett Market | CA | San Francisco |
| Barzotto | CA | San Francisco |
| Bay Area Automotive | CA | San Francisco |
| Bearing Agency Inc | CA | San Francisco |
| Bedrock Construction | CA | San Francisco |
| Beer Nerds | CA | San Francisco |
| Bell and Trunk | CA | San Francisco |
| Bello Coffee | CA | San Francisco |
| Best Collateral | CA | San Francisco |
| Beta Brand | CA | San Francisco |
| Big Mouth Burgers | CA | San Francisco |
| Bizza | CA | San Francisco |
| Black Cock Brewery | CA | San Francisco |
| Blick Art Materials | CA | San Francisco |
| BoConcept | CA | San Francisco |
| Bon Appe Tikka | CA | San Francisco |
| Bonita Trading Co. | CA | San Francisco |
| Botanica Yoruba | CA | San Francisco |
| Brew Cha | CA | San Francisco |
| Brightline Defense | CA | San Francisco |
| Brondell, Inc. | CA | San Francisco |
| Brothers Mini Market | CA | San Francisco |
| Buckhorn Grill | CA | San Francisco |
| Buddies Market | CA | San Francisco |
| Buffalo Exchange | CA | San Francisco |
| Burbujas Laundromat | CA | San Francisco |
| Burger Urge | CA | San Francisco |
| C & H Auto & Body Repair | CA | San Francisco |
| Cafe du Soleil | CA | San Francisco |
| Café Ethiopia | CA | San Francisco |
| Café La Taza | CA | San Francisco |
| Café Velencia | CA | San Francisco |
| Café X | CA | San Francisco |
| CAL Insurance & Associates, Inc. | CA | San Francisco |
| Cal Surplus | CA | San Francisco |
| Canyon Market | CA | San Francisco |
| Carlos' Shoe Repair | CA | San Francisco |
| Carousel Consignment | CA | San Francisco |
| Carousel Consignment SF | CA | San Francisco |
| Carylane | CA | San Francisco |
| Casa de la Condesa | CA | San Francisco |
| Cassava | CA | San Francisco |
| Castillito Yucateco | CA | San Francisco |
| Castro Street Chevron | CA | San Francisco |
| Cecilia's Pizza | CA | San Francisco |
| Central Cleaners | CA | San Francisco |
| Central Haight Market | CA | San Francisco |
| Central Kitchen | CA | San Francisco |
| Cha Am | CA | San Francisco |
| Chaat Corner | CA | San Francisco |
| Charlie's Corner Bookstore | CA | San Francisco |
| Chavitas Restaurant | CA | San Francisco |
| Cheers on Demand | CA | San Francisco |
| Cheese Co. | CA | San Francisco |
| Cheesesteak on Clay | CA | San Francisco |
| Chestnut Street Coffee Roasters | CA | San Francisco |
| Chez Marius | CA | San Francisco |
| China Express & Donuts | CA | San Francisco |
| Chocolate Covered Sweets and Gifts | CA | San Francisco |
| Chrome Indy | CA | San Francisco |
| Chronicle Books | CA | San Francisco |
| City Crossroads Ministries | CA | San Francisco |
| City Lights Bookstore | CA | San Francisco |
| City Smoke Shop | CA | San Francisco |
| Civic Edge Consulting | CA | San Francisco |
| Coffee Cultures | CA | San Francisco |
| Coffee Meets Bagel | CA | San Francisco |
| Coffee Mission | CA | San Francisco |
| Comix Experience | CA | San Francisco |
| Compupod | CA | San Francisco |
| CookieLove | CA | San Francisco |
| Cookies | CA | San Francisco |
| CORE 40 SoMa | CA | San Francisco |
| Coro | CA | San Francisco |
| Cotton Basics | CA | San Francisco |
| Cowden Automotive | CA | San Francisco |
| Cricket Wireless - San Francisco | CA | San Francisco |
| Cupid's Boutique | CA | San Francisco |
| Curology | CA | San Francisco |
| Cushion Works | CA | San Francisco |
| Cutloose | CA | San Francisco |
| Cuzcatlan Travel | CA | San Francisco |
| CVS - San Francisco | CA | San Francisco |
| D & M Fine Wine and Spirits | CA | San Francisco |
| Danah Enterprise Smoke Shop | CA | San Francisco |
| Dance with Kat | CA | San Francisco |
| Dark Garden Corsetry | CA | San Francisco |
| Dark Horse Inn | CA | San Francisco |
| Dave's Food Store | CA | San Francisco |
| David Rose Hair | CA | San Francisco |
| Day Dreams | CA | San Francisco |
| Debonair | CA | San Francisco |
| Decades of Fashion | CA | San Francisco |
| Deccan Spice | CA | San Francisco |
| Déjà Vu Pizza | CA | San Francisco |
| Deleuse Jewlers | CA | San Francisco |
| Dental Angels | CA | San Francisco |
| DIAKADI | CA | San Francisco |
| Diamond Café | CA | San Francisco |
| Diane's Nail Care | CA | San Francisco |
| Discount City | CA | San Francisco |
| Dish Clothing | CA | San Francisco |
| Dobbs Ferry | CA | San Francisco |
| Doc Marten Airware | CA | San Francisco |
| Doc's Clock | CA | San Francisco |
| Dog Eared Books | CA | San Francisco |
| Dogpatch Wineworks | CA | San Francisco |
| Dolls Kill | CA | San Francisco |
| Dolma Inc | CA | San Francisco |
| Don Rafa's Cyclery | CA | San Francisco |
| Doppio Zero | CA | San Francisco |
| Dore Studios | CA | San Francisco |
| Double Decker | CA | San Francisco |
| Dr. Randall Optometrist | CA | San Francisco |
| Dr. Roberto Z. Calabio, DMD | CA | San Francisco |
| Dragoneats | CA | San Francisco |
| Eagle Club Indoor Golf | CA | San Francisco |
| Easy Breezy | CA | San Francisco |
| Echo | CA | San Francisco |
| ei home on hayes | CA | San Francisco |
| El Buen Comer | CA | San Francisco |
| El Dorado Travel Agency | CA | San Francisco |
| El Salvador Restaurant | CA | San Francisco |
| Emanuel Coffee | CA | San Francisco |
| Equator Coffee | CA | San Francisco |
| Equipoise Chiropractic | CA | San Francisco |
| Ernesto's Hair Salon | CA | San Francisco |
| Escape from New York Pizza | CA | San Francisco |
| Estrella Taqueria | CA | San Francisco |
| Etta + Billie | CA | San Francisco |
| Eureka Market | CA | San Francisco |
| Europa Express | CA | San Francisco |
| Evergreen | CA | San Francisco |
| EverStrongSF | CA | San Francisco |
| Ewaste SF | CA | San Francisco |
| Extreme Pizza | CA | San Francisco |
| Eyebrow Care | CA | San Francisco |
| Eyes On Twenty-Fourth Optometry | CA | San Francisco |
| Falafelland | CA | San Francisco |
| Fandoe Cowboy | CA | San Francisco |
| Farrah Smoke Shop | CA | San Francisco |
| Fashion | CA | San Francisco |
| Fellow | CA | San Francisco |
| Fellow Barber | CA | San Francisco |
| Fida Market | CA | San Francisco |
| First Amendment Gallery | CA | San Francisco |
| Flexis Restore | CA | San Francisco |
| Flight 001 | CA | San Francisco |
| Flor de café | CA | San Francisco |
| Floreria la Poblanita | CA | San Francisco |
| Flour and Water Pizza | CA | San Francisco |
| Foot Wear City Express | CA | San Francisco |
| Footprint 27 | CA | San Francisco |
| Foragers Present | CA | San Francisco |
| Frames on 3rd | CA | San Francisco |
| Frank's Liquor | CA | San Francisco |
| Fred Loya Insurance | CA | San Francisco |
| Frisco Wholesale | CA | San Francisco |
| Furniture Envy | CA | San Francisco |
| Gai Chicken Rice | CA | San Francisco |
| Gallery of Jewels | CA | San Francisco |
| Game Post | CA | San Francisco |
| Gap- Chestnut St - Sf | CA | San Francisco |
| Gap- Embarcadero Center | CA | San Francisco |
| Gap- Flood Building - Sf | CA | San Francisco |
| Gap- Laurel Village | CA | San Francisco |
| Gap- Stonestown Galleria | CA | San Francisco |
| Gas Head Tavern | CA | San Francisco |
| Gene Friends | CA | San Francisco |
| Geneisi Imports | CA | San Francisco |
| George's Market | CA | San Francisco |
| Gestalt | CA | San Francisco |
| Giddy Candy | CA | San Francisco |
| Gino's Grocery | CA | San Francisco |
| Glen Park Market | CA | San Francisco |
| Glenpark Hardware | CA | San Francisco |
| GNG Liquors | CA | San Francisco |
| Goat Hill Pizza | CA | San Francisco |
| Golden Bell Spa | CA | San Francisco |
| Golden Eagle Market | CA | San Francisco |
| Grand Mission Donuts & Bakery | CA | San Francisco |
| Green Apple Books | CA | San Francisco |
| Green Apple Books on the Park | CA | San Francisco |
| Greetings Fashion | CA | San Francisco |
| Grove Market | CA | San Francisco |
| Guerrero Market | CA | San Francisco |
| H&M- Powell St | CA | San Francisco |
| H&M- San Francisco Center | CA | San Francisco |
| H&M- Stonestown | CA | San Francisco |
| Haight & Fillmore Whole Foods | CA | San Francisco |
| Hayes Valley Inn | CA | San Francisco |
| Headlights Hair Studio | CA | San Francisco |
| Held Over | CA | San Francisco |
| Hell's Ramen | CA | San Francisco |
| Herst Wellness | CA | San Francisco |
| Hobson's Choice | CA | San Francisco |
| Homeskillet | CA | San Francisco |
| Homey | CA | San Francisco |
| House of Jeans | CA | San Francisco |
| Hwa Lei Market | CA | San Francisco |
| I Spy Decor | CA | San Francisco |
| ICHI Sushi | CA | San Francisco |
| Idle Hand Tattoo | CA | San Francisco |
| Il Borgo | CA | San Francisco |
| Images of the North | CA | San Francisco |
| Immigration Counsel | CA | San Francisco |
| Instituto Laboral De La Raza | CA | San Francisco |
| Intermix- Sf - Fillmore Street | CA | San Francisco |
| ISSO | CA | San Francisco |
| J.C Hair Studio | CA | San Francisco |
| Jack's San Francisco | CA | San Francisco |
| Jack's Market | CA | San Francisco |
| Jamber Wine Pub | CA | San Francisco |
| Java Beach | CA | San Francisco |
| Jim's Restaurant | CA | San Francisco |
| John Fluevog | CA | San Francisco |
| Jonathan Jewelry | CA | San Francisco |
| Just for Fun | CA | San Francisco |
| Justin Welch Real Estate | CA | San Francisco |
| K & D Market | CA | San Francisco |
| Kababayan | CA | San Francisco |
| Kama O Deli | CA | San Francisco |
| Khamsa | CA | San Francisco |
| Kim & Ono | CA | San Francisco |
| Kings Bakery | CA | San Francisco |
| Kitchen Story | CA | San Francisco |
| L & Q Shoe Store | CA | San Francisco |
| L'Esprit San Francisco | CA | San Francisco |
| La Copa Loca | CA | San Francisco |
| La Internacional | CA | San Francisco |
| La Mejor Bakery | CA | San Francisco |
| La Noisette | CA | San Francisco |
| La Oaxaquena Restaurant | CA | San Francisco |
| Lacoste- San Francisco | CA | San Francisco |
| Lady Alamo | CA | San Francisco |
| Las Tinajas | CA | San Francisco |
| Lashfully | CA | San Francisco |
| Laszlo | CA | San Francisco |
| Latin Jewelers | CA | San Francisco |
| Laundre | CA | San Francisco |
| Law Office of Martin Alperen | CA | San Francisco |
| LC Palabra de Dios | CA | San Francisco |
| Les Gourmands Bakery | CA | San Francisco |
| Letty's Family Salon | CA | San Francisco |
| Lian Nails | CA | San Francisco |
| Liberty Tax | CA | San Francisco |
| Lida Firehorse | CA | San Francisco |
| Linea Caffe | CA | San Francisco |
| Lion's Den Shophi | CA | San Francisco |
| Liquid Experience | CA | San Francisco |
| Little Gem | CA | San Francisco |
| Little Heaven | CA | San Francisco |
| Little Kite | CA | San Francisco |
| Local Take | CA | San Francisco |
| Local Tastes of the City Tours | CA | San Francisco |
| Love & Luxe | CA | San Francisco |
| Love Haight Components | CA | San Francisco |
| lowercase productions- San Francisco | CA | San Francisco |
| Lung Shan Restaurant | CA | San Francisco |
| Lush Gelato | CA | San Francisco |
| LUX SF | CA | San Francisco |
| Lyft | CA | San Francisco |
| Lyly's Beauty Salon | CA | San Francisco |
| M & W | CA | San Francisco |
| Madewell San Francisco | CA | San Francisco |
| Makli | CA | San Francisco |
| Mama's Market | CA | San Francisco |
| Margot Castro Immigration Consultant | CA | San Francisco |
| Marina Meats | CA | San Francisco |
| Marina Supermarket | CA | San Francisco |
| Marine Layer | CA | San Francisco |
| Mary's Exchange | CA | San Francisco |
| Mateo's Taqueria | CA | San Francisco |
| Matterhorn Restaurant & Bakery | CA | San Francisco |
| Mazzat | CA | San Francisco |
| Mermaids Tattoo | CA | San Francisco |
| Metro PCS by T-Mobile - San Francisco | CA | San Francisco |
| Mi Pueblito Market | CA | San Francisco |
| Mi Ranchito | CA | San Francisco |
| Milagros de Mexico | CA | San Francisco |
| MINDBODY- San Francisco | CA | San Francisco |
| Ming House Cleaners | CA | San Francisco |
| Minna Nails | CA | San Francisco |
| Mission Bicycle | CA | San Francisco |
| Mission Chinese | CA | San Francisco |
| Mission Comics | CA | San Francisco |
| Mission Council | CA | San Francisco |
| Mission Curry House | CA | San Francisco |
| Mission Grocery & Liquor | CA | San Francisco |
| Mission Hotel | CA | San Francisco |
| Mission Hunan | CA | San Francisco |
| Mission Minis | CA | San Francisco |
| Mission Neighborhood Health Center | CA | San Francisco |
| Mission Secrets | CA | San Francisco |
| Mission Smokeshop | CA | San Francisco |
| Mission Street Oyster Bar | CA | San Francisco |
| Mission Wireless | CA | San Francisco |
| Mitre Box | CA | San Francisco |
| MMKS Solutions, Inc. | CA | San Francisco |
| Modern Appealing Clothing | CA | San Francisco |
| Modern Haircuts | CA | San Francisco |
| Moe's Barber and Beauty Parlor | CA | San Francisco |
| Mojo Bakes! SF | CA | San Francisco |
| Monaghan's Bar | CA | San Francisco |
| Mova Gallery | CA | San Francisco |
| Mr Liquor | CA | San Francisco |
| Muddy's Coffee House | CA | San Francisco |
| Mudpuppy's Tub & Scrub | CA | San Francisco |
| Mulberrys Garment Care | CA | San Francisco |
| Museum of Ice Cream | CA | San Francisco |
| Myriad Gastro Pub | CA | San Francisco |
| Nabila's Natural | CA | San Francisco |
| Native American Health Center | CA | San Francisco |
| Nena's Restaurant | CA | San Francisco |
| Nest | CA | San Francisco |
| New Colors | CA | San Francisco |
| New Fashion Store | CA | San Francisco |
| New Looks Salon | CA | San Francisco |
| Nice Clean Laundromat | CA | San Francisco |
| Nigella | CA | San Francisco |
| Nightbird | CA | San Francisco |
| Nina's Cleaners | CA | San Francisco |
| Noe Valley Wine and Spirits | CA | San Francisco |
| Noe's Cantina | CA | San Francisco |
| Noriega Produce Market | CA | San Francisco |
| NOVY Restaurant | CA | San Francisco |
| Oak Gourmet | CA | San Francisco |
| Oasis Grill | CA | San Francisco |
| Occidental Express General Contracting | CA | San Francisco |
| Ocean Beach Deli | CA | San Francisco |
| Ocean Front Walkers | CA | San Francisco |
| Old Jerusalem | CA | San Francisco |
| Old Navy | CA | San Francisco |
| Old Navy- 4th & Market- Sf | CA | San Francisco |
| Old Navy- Gc Sales 2 Folsom | CA | San Francisco |
| Old Navy- Mission Bay Employee | CA | San Francisco |
| Old Navy- On Vending Machines | CA | San Francisco |
| One $ Store | CA | San Francisco |
| Oportun | CA | San Francisco |
| Original Buffalo Wings | CA | San Francisco |
| Original U.S. Restaurant | CA | San Francisco |
| Originals Vinyl | CA | San Francisco |
| Otoro Sushi | CA | San Francisco |
| Our Poke Place | CA | San Francisco |
| P-kok Planet | CA | San Francisco |
| Pachino Pizzeria | CA | San Francisco |
| Palette | CA | San Francisco |
| Palmyra Restaurant | CA | San Francisco |
| Panafold | CA | San Francisco |
| Panini Café | CA | San Francisco |
| Panoramic Interests | CA | San Francisco |
| Papalote | CA | San Francisco |
| Paper Tree LLC | CA | San Francisco |
| Parker Potrero | CA | San Francisco |
| Parsley & Makarin | CA | San Francisco |
| Partita Custom Design Jewelry | CA | San Francisco |
| Paul Beirne Psychotherapy | CA | San Francisco |
| Paxton Gate | CA | San Francisco |
| Paxton Gate Curiosity For Kids | CA | San Francisco |
| Peak Design Flagship Store | CA | San Francisco |
| Pebble's Cafe | CA | San Francisco |
| Pelvic Wellness & Physical Therapy | CA | San Francisco |
| People's Bistro | CA | San Francisco |
| Pepe Studio | CA | San Francisco |
| Pera | CA | San Francisco |
| Perry's | CA | San Francisco |
| Pet Camp | CA | San Francisco |
| Pete's Bar-B-Que | CA | San Francisco |
| Phat Philly | CA | San Francisco |
| Phil's Electric Co. | CA | San Francisco |
| Picaro | CA | San Francisco |
| Pikitos | CA | San Francisco |
| Pirate Supply Store | CA | San Francisco |
| Planet Laundry | CA | San Francisco |
| PlumpJack Wine and Spirits | CA | San Francisco |
| Popsons Burgers | CA | San Francisco |
| Powell Hydramatic | CA | San Francisco |
| Power Electronics | CA | San Francisco |
| Puff Puff Pass | CA | San Francisco |
| Purusha Yoga | CA | San Francisco |
| Q Spa | CA | San Francisco |
| Qoio | CA | San Francisco |
| Qosqo Maky | CA | San Francisco |
| Rafael Musni Finance | CA | San Francisco |
| Ramenwell | CA | San Francisco |
| Rebecca Overmann | CA | San Francisco |
| Reboot | CA | San Francisco |
| Red Café | CA | San Francisco |
| Refinery Grooming Club | CA | San Francisco |
| Relax Nails | CA | San Francisco |
| Reliaprint | CA | San Francisco |
| Relic Vintage | CA | San Francisco |
| Renaissance Entrepreneurship Center | CA | San Francisco |
| RetroSpecs & Co | CA | San Francisco |
| Revelry Bistro | CA | San Francisco |
| Rhea's Deli | CA | San Francisco |
| Ria Financial Services | CA | San Francisco |
| Rinconcito Nicaragüense | CA | San Francisco |
| RM 212 | CA | San Francisco |
| Rooky Ricardo's Records | CA | San Francisco |
| Rosamunde | CA | San Francisco |
| Ruby Wine | CA | San Francisco |
| Russo Music | CA | San Francisco |
| RVCA | CA | San Francisco |
| S16 Home | CA | San Francisco |
| Salon 3155 | CA | San Francisco |
| Samiramis Imports | CA | San Francisco |
| San Francisco Bay Times / "Betty's List" | CA | San Francisco |
| San Francisco Dental Center | CA | San Francisco |
| San Francisco Native Tours | CA | San Francisco |
| San Francisco Prosthetic Orthotic Service, Inc. | CA | San Francisco |
| San Francisco Sash | CA | San Francisco |
| San Francisco Tropical | CA | San Francisco |
| San Francisco's Hometown Creamery | CA | San Francisco |
| San Francycle | CA | San Francisco |
| Santa Clara Organic Market | CA | San Francisco |
| Savor Open Kitchen | CA | San Francisco |
| Sealand Trading Inc | CA | San Francisco |
| Seldom Seen | CA | San Francisco |
| Self Edge | CA | San Francisco |
| Sephora- Embarcadero | CA | San Francisco |
| Sephora- Laurel Village | CA | San Francisco |
| Sephora- Powell | CA | San Francisco |
| Sephora- San Francisco Center | CA | San Francisco |
| Sephora- Stonestown | CA | San Francisco |
| Sephora- Union Street | CA | San Francisco |
| Seven Hills | CA | San Francisco |
| Seven Stills | CA | San Francisco |
| SF Council of District Merchants Associations | CA | San Francisco |
| SF Oral Surgery | CA | San Francisco |
| SF Puppy Prep | CA | San Francisco |
| SF Wraps | CA | San Francisco |
| SFwash | CA | San Francisco |
| Shell - SanFrancisco | CA | San Francisco |
| Shoes N' Feet | CA | San Francisco |
| Shufat Market | CA | San Francisco |
| Silver Sprocket | CA | San Francisco |
| Slice House Pizza | CA | San Francisco |
| Smitten Ice Cream | CA | San Francisco |
| Smoke Time | CA | San Francisco |
| Solution Hair Design | CA | San Francisco |
| Soma Restaurant + Bar | CA | San Francisco |
| Soma Wines and Spirits | CA | San Francisco |
| Sora | CA | San Francisco |
| Southpaw BBQ | CA | San Francisco |
| Spectacles for Humans | CA | San Francisco |
| St. Clairs Wines and Liquors | CA | San Francisco |
| Stacks | CA | San Francisco |
| Stagecoach Greens | CA | San Francisco |
| Star Hotel | CA | San Francisco |
| Starco Market | CA | San Francisco |
| State Bird Provisions | CA | San Francisco |
| State Farm - San Francisco | CA | San Francisco |
| Stay Curious | CA | San Francisco |
| Sterling Bank & Trust | CA | San Francisco |
| Steve Madden- San Francisco Centre | CA | San Francisco |
| Stop & Shop | CA | San Francisco |
| Street Taco | CA | San Francisco |
| Studio on Chestnut | CA | San Francisco |
| Subs Inc | CA | San Francisco |
| Sugar Lounge | CA | San Francisco |
| Sujie Brows Salon | CA | San Francisco |
| Sunflower | CA | San Francisco |
| Super 7 | CA | San Francisco |
| Superette Market | CA | San Francisco |
| Supreme Pizza | CA | San Francisco |
| Sweet Basil Thai Cuisine | CA | San Francisco |
| Sweet Chinito Coffee | CA | San Francisco |
| Sweet Memory | CA | San Francisco |
| Swiss Jewelers | CA | San Francisco |
| Tamariz & Associates | CA | San Francisco |
| Taqueria Cancun | CA | San Francisco |
| Taqueria Castillo | CA | San Francisco |
| Taqueria el Castillito | CA | San Francisco |
| Taqueria San Jose | CA | San Francisco |
| Teckspeen Wireless | CA | San Francisco |
| Teeth | CA | San Francisco |
| Tempo Design Store | CA | San Francisco |
| Teres Hair Salon | CA | San Francisco |
| The American Bookbinders Museum | CA | San Francisco |
| The American Grilled Cheese Kitchen | CA | San Francisco |
| The Balm Cosmetics | CA | San Francisco |
| The Castro Republic | CA | San Francisco |
| The Cocktail Camp | CA | San Francisco |
| The Cova Hotel | CA | San Francisco |
| The Crepe House | CA | San Francisco |
| The Dubliner | CA | San Francisco |
| The Fillmore | CA | San Francisco |
| The Flying Falafel | CA | San Francisco |
| The Good Life Grocery | CA | San Francisco |
| The Grind Café | CA | San Francisco |
| The Hair Place & More | CA | San Francisco |
| The Happy Vegan | CA | San Francisco |
| The Little Chihuahua | CA | San Francisco |
| The Melt | CA | San Francisco |
| The Mindful Body | CA | San Francisco |
| The Minna Lee | CA | San Francisco |
| The Ocularium | CA | San Francisco |
| The Plant Cafe Organic | CA | San Francisco |
| The Postal Chase #1 | CA | San Francisco |
| The Postal Chase #3 | CA | San Francisco |
| The Postal Chase #4 | CA | San Francisco |
| The Rainbow Market and Deli | CA | San Francisco |
| The Riddler | CA | San Francisco |
| The Sandwich Place | CA | San Francisco |
| The Station | CA | San Francisco |
| The Sycamore | CA | San Francisco |
| The Urbanist SF | CA | San Francisco |
| Thirsty Bear Organic Brewing Company | CA | San Francisco |
| Tim's Market | CA | San Francisco |
| Today Furniture | CA | San Francisco |
| Tokyo Futon-Tea | CA | San Francisco |
| Tom's Beautiful Hair | CA | San Francisco |
| Town Smoke Shop | CA | San Francisco |
| Trabert Goldsmiths | CA | San Francisco |
| Transportes DAVID | CA | San Francisco |
| Trip Concierge | CA | San Francisco |
| Triple Voodoo | CA | San Francisco |
| True Clothing | CA | San Francisco |
| Tsubasa Sushi | CA | San Francisco |
| Twin Brothers Auto Glass & Window Tinting | CA | San Francisco |
| Twisted Thistle Apothecary | CA | San Francisco |
| Two Birds | CA | San Francisco |
| Two Jacks Nik's Place | CA | San Francisco |
| Tyger's Coffee Shop | CA | San Francisco |
| U- SAVE Discount Furniture | CA | San Francisco |
| U-Save Plumbing & Hardware | CA | San Francisco |
| Underground Optical | CA | San Francisco |
| UpForDayz Coffee & Tea Cafe | CA | San Francisco |
| Upper Terrace Market | CA | San Francisco |
| Uptown | CA | San Francisco |
| Urban Bowls | CA | San Francisco |
| Urban Eyes | CA | San Francisco |
| Urban Remedy - 24th | CA | San Francisco |
| Urban Remedy - Hayes | CA | San Francisco |
| Urban Ritual | CA | San Francisco |
| V Nails | CA | San Francisco |
| Valencia Farmers Market | CA | San Francisco |
| Valencia Grocery | CA | San Francisco |
| Valley Tavern | CA | San Francisco |
| Vanguard Properties | CA | San Francisco |
| Vanity | CA | San Francisco |
| Velocipede Cyclery | CA | San Francisco |
| Velox Design | CA | San Francisco |
| Vesuvio Café | CA | San Francisco |
| Victoria Liquors and Grocery | CA | San Francisco |
| Video Wave | CA | San Francisco |
| Viva Goa Indian Cuisine | CA | San Francisco |
| Volare Pizza | CA | San Francisco |
| Wabi Sabi Beauty | CA | San Francisco |
| Walgreens-San Francisco | CA | San Francisco |
| Werkstatt Motorcycles | CA | San Francisco |
| WesBurger n' More | CA | San Francisco |
| West Portal Spa | CA | San Francisco |
| Western Union - San Francisco | CA | San Francisco |
| What's Up Dog | CA | San Francisco |
| When Modern Was | CA | San Francisco |
| Whiz Burger | CA | San Francisco |
| Whooly Pig | CA | San Francisco |
| Wig Factory | CA | San Francisco |
| Will Leather Goods | CA | San Francisco |
| Wing Wings | CA | San Francisco |
| Wonderland Restaurant | CA | San Francisco |
| Workshop Residence | CA | San Francisco |
| Xela | CA | San Francisco |
| Yoga Tree | CA | San Francisco |
| Yucatasia | CA | San Francisco |
| Z. Cioccolato | CA | San Francisco |
| Zante Pizza | CA | San Francisco |
| Zaytoon | CA | San Francisco |
| Zero Zero | CA | San Francisco |
| Ziggy's Burgers | CA | San Francisco |
| A Seat at the Table Books | CA | Elk Grove |
| Michaels Craft Store - Laguna Crossing | CA | Elk Grove |
| Music Go Round | CA | Elk Grove |
| Old Navy- Laguna Gateway Cntr | CA | Elk Grove |
| A-1 Septic Tank Service Inc | CA | Hayward |
| Energineers | CA | Hayward |
| H&M- Southland Mall | CA | Hayward |
| Acheson Wine Company | CA | Sacramento |
| Banana Republic- Arden Fair | CA | Sacramento |
| Expo Furniture Gallery | CA | Sacramento |
| Gap- Arden Fair | CA | Sacramento |
| Madewell Arden Fair | CA | Sacramento |
| Michaels Craft Store - How Bout Arden | CA | Sacramento |
| Michaels Craft Store - Promenade at Sacramento Gateway | CA | Sacramento |
| Old Navy- Delta Shores | CA | Sacramento |
| Old Navy- Point West Plaza | CA | Sacramento |
| Old Navy- Promenade @ Natomas | CA | Sacramento |
| Professional Village Compounding Pharmacy | CA | Sacramento |
| Pure Soul Plant-Based Eats | CA | Sacramento |
| Sephora- Arden Fair | CA | Sacramento |
| Advanced Musical Electronics | CA | Los Angeles |
| Athleta- The Grove | CA | Los Angeles |
| Balboa Recording Studio | CA | Los Angeles |
| Banana Republic- Beverly Center | CA | Los Angeles |
| Banana Republic- Century City | CA | Los Angeles |
| Banana Republic- Grove At Farmers Mkt | CA | Los Angeles |
| Central Kitchen at The Lorenzo | CA | Los Angeles |
| Design & Order | CA | Los Angeles |
| Esqapes Immersive Relaxation | CA | Los Angeles |
| Gap Factory/Outlet- Broadway - La | CA | Los Angeles |
| Gap- Century City | CA | Los Angeles |
| Gap- Grove At Farmers Mkt | CA | Los Angeles |
| Ghanooni Law Firm | CA | Los Angeles |
| H&M- Beverly Center | CA | Los Angeles |
| H&M- Century City | CA | Los Angeles |
| H&M- Figueroa | CA | Los Angeles |
| HAZWOPER OSHA Training, LLC | CA | Los Angeles |
| Hermogeno Designs | CA | Los Angeles |
| Hollywood Strength + Performance | CA | Los Angeles |
| Intermix- Robertson - La | CA | Los Angeles |
| Jeffrey Marcus Acting Class | CA | Los Angeles |
| Lacoste- Century City | CA | Los Angeles |
| Lacoste- Citadel | CA | Los Angeles |
| Madewell Century City | CA | Los Angeles |
| Madewell The Grove | CA | Los Angeles |
| Marc Edward Skin Care | CA | Los Angeles |
| Marla Trudine | CA | Los Angeles |
| Michaels Craft Store | CA | Los Angeles |
| Michaels Craft Store - One West Side | CA | Los Angeles |
| Mira Labs, Inc. | CA | Los Angeles |
| NextDayFlyers | CA | Los Angeles |
| Nurtured Village | CA | Los Angeles |
| Old Navy- Beverly Connection | CA | Los Angeles |
| Old Navy- Century City | CA | Los Angeles |
| Sabrina A, Inc. | CA | Los Angeles |
| Sephora- Beverly Center | CA | Los Angeles |
| Sephora- Beverly Drive | CA | Los Angeles |
| Sephora- Century City | CA | Los Angeles |
| Sephora- Studio City | CA | Los Angeles |
| Sephora- The Grove | CA | Los Angeles |
| Steve Madden- Beverly Center | CA | Los Angeles |
| Steve Madden- Century City | CA | Los Angeles |
| Swrve | CA | Los Angeles |
| The Poker People | CA | Los Angeles |
| UPrinting | CA | Los Angeles |
| Adventure Dental | CA | Santa Clarita |
| Gong Cha Santa Clarita | CA | Santa Clarita |
| Ageless Skin Studio | CA | Ventura |
| H&M- Pacific View | CA | Ventura |
| Michaels Craft Store - Ventura Gateway | CA | Ventura |
| Old Navy- Pacific View Mall | CA | Ventura |
| Sephora- Ventura | CA | Ventura |
| Sugar Lab Bake Shop | CA | Ventura |
| Akasha Healing Center | CA | Crestline |
| All Valley Printing | CA | Hanford |
| Michaels Craft Store - Hanford Shopping Center | CA | Hanford |
| Old Navy- Hanford Sc | CA | Hanford |
| Americana Apartments | CA | Rohnert Park |
| Lindauer Mac Consulting | CA | Rohnert Park |
| Angel Aguayo - Realtor | CA | West Covina |
| H&M- West Covina Shopping Center | CA | West Covina |
| Michaels Craft Store - Marketplace at The Lakes | CA | West Covina |
| April Rocha Photography | CA | Santa Monica |
| Athleta- Third Street Promenade | CA | Santa Monica |
| Banana Republic- Third St Promenade | CA | Santa Monica |
| Gap- Third St Promenade | CA | Santa Monica |
| Gap- Wilshire Bl-S Monica | CA | Santa Monica |
| H&M- 3rd St Promenade | CA | Santa Monica |
| Intermix- Brentwood Ctry Mart | CA | Santa Monica |
| Madewell 1349 Third Street Promenade | CA | Santa Monica |
| Old Navy- Third St Promenade | CA | Santa Monica |
| Sephora- Santa Monica | CA | Santa Monica |
| Steve Madden- 3rd Street Promenade | CA | Santa Monica |
| theOFFICE | CA | Santa Monica |
| At Your Service Mobile Notary | CA | Modesto |
| Gap- Vintage Faire | CA | Modesto |
| H&M- Vintage Faire Mall | CA | Modesto |
| Michaels Craft Store - Sisk Road Center | CA | Modesto |
| Saenz Chiropratic | CA | Modesto |
| Sephora- Modesto | CA | Modesto |
| Atelier Colibri Patisserie | CA | San Leandro |
| Gap Factory/Outlet- Marina Square | CA | San Leandro |
| Michaels Craft Store - Fashion Faire Place | CA | San Leandro |
| Old Navy- Bayfair Center | CA | San Leandro |
| Athleta- Bay Street | CA | Emeryville |
| Banana Republic- Bay Street | CA | Emeryville |
| Gap- Bay Street | CA | Emeryville |
| H&M- Emeryville | CA | Emeryville |
| Michaels Craft Store - East Bay Bridge | CA | Emeryville |
| Old Navy- Bay Street | CA | Emeryville |
| Sephora- Emeryville | CA | Emeryville |
| Athleta- Broadway Plaza | CA | Walnut Creek |
| Banana Republic- Broadway Plaza | CA | Walnut Creek |
| Gap- Broadway Plaza | CA | Walnut Creek |
| H&M- Walnut Creek | CA | Walnut Creek |
| Main Street Automotive | CA | Walnut Creek |
| Old Navy- Broadway Plaza | CA | Walnut Creek |
| Sephora- Walnut Creek | CA | Walnut Creek |
| Shane Co. - Walnut Creek | CA | Walnut Creek |
| Up The Creek Records | CA | Walnut Creek |
| Athleta- Burlingame Ave | CA | Burlingame |
| Banana Republic- Burlingame Ave - Ca | CA | Burlingame |
| Gap- Burlingame Ave - Ca | CA | Burlingame |
| Madewell Burlingame | CA | Burlingame |
| Sephora- Burlingame | CA | Burlingame |
| Athleta- City Center | CA | San Ramon |
| Madewell Bishop Ranch | CA | San Ramon |
| Sephora- Bishop Ranch | CA | San Ramon |
| Athleta- Corte Madera | CA | Corte Madera |
| Banana Republic- Village Corte Madera | CA | Corte Madera |
| Gap- Village Corte Madera | CA | Corte Madera |
| Madewell Corte Madera | CA | Corte Madera |
| Sephora- Corte Madera | CA | Corte Madera |
| Athleta- El Segundo | CA | El Segundo |
| Banana Republic- Plaza At El Segundo | CA | El Segundo |
| H&M- Plaza El Segundo | CA | El Segundo |
| Madewell The Point | CA | El Segundo |
| Athleta- Fashion Island | CA | Newport Beach |
| Juvenation | CA | Newport Beach |
| Rapha Acupuncture | CA | Newport Beach |
| Athleta- Palo Alto | CA | Palo Alto |
| Banana Republic- Stanford | CA | Palo Alto |
| Gap- Stanford | CA | Palo Alto |
| Madewell Stanford Shopping Center | CA | Palo Alto |
| Sail Internet, Inc. | CA | Palo Alto |
| Sephora- Stanford | CA | Palo Alto |
| Athleta- Pasadena Old Town | CA | Pasadena |
| Banana Republic- Tanner Market | CA | Pasadena |
| Clear Skin Solutions | CA | Pasadena |
| Crowned Studio Salon | CA | Pasadena |
| Gap- One Colorado-Pasdena | CA | Pasadena |
| H&M- Paseo Colorado | CA | Pasadena |
| Imperial Management Administrators Services | CA | Pasadena |
| Integrity Lash | CA | Pasadena |
| JM Dog Training | CA | Pasadena |
| Madewell Pasadena | CA | Pasadena |
| Michaels Craft Store | CA | Pasadena |
| Old Navy- Hastings Village | CA | Pasadena |
| Pacific Tax Professionals | CA | Pasadena |
| Sapori di 786 Degrees | CA | Pasadena |
| Sephora- Pasadena | CA | Pasadena |
| Wholehearted Spiritual Healing | CA | Pasadena |
| Athleta- Roseville Galleria | CA | Roseville |
| Banana Republic- Roseville Galleria | CA | Roseville |
| Cecil Cianci Law, PC | CA | Roseville |
| Fossil- Forum Shops at Caesars | CA | Roseville |
| Gap- Roseville Galleria | CA | Roseville |
| H&M- Galleria at Roseville | CA | Roseville |
| Madewell Roseville | CA | Roseville |
| Michaels Craft Store - Creekside Town Center | CA | Roseville |
| Old Navy- Creekside T/C | CA | Roseville |
| Sephora- Roseville | CA | Roseville |
| Shane Co. - Roseville | CA | Roseville |
| Athleta- San Luis Obispo | CA | San Luis Obispo |
| Banana Republic- Court Street | CA | San Luis Obispo |
| H&M- Monterey St | CA | San Luis Obispo |
| Megan's Organic Market, SLO | CA | San Luis Obispo |
| Michaels Craft Store - Marigold Plaza | CA | San Luis Obispo |
| MINDBODY- San Luis Obispo | CA | San Luis Obispo |
| Old Navy- Irish Hills Plaza | CA | San Luis Obispo |
| Sephora- San Luis Obispo | CA | San Luis Obispo |
| Athleta- Topanga Village | CA | Woodland Hills |
| Athleta- University Town Center | CA | San Diego |
| Banana Republic- Fashion Valley | CA | San Diego |
| Banana Republic- University T/C - Ca | CA | San Diego |
| Casa de Freds - Tacos y Tequila | CA | San Diego |
| Constructed Adventures | CA | San Diego |
| Flagship Cruises & Events | CA | San Diego |
| Gap- Fashion Valley | CA | San Diego |
| Gap- University T/C - Ca | CA | San Diego |
| Garden Fresh Restaurants | CA | San Diego |
| H&M- Fashion Valley | CA | San Diego |
| H&M- Westfield University Town Center | CA | San Diego |
| Invest Balance | CA | San Diego |
| Lacoste- San Diego | CA | San Diego |
| Lacoste- UTC | CA | San Diego |
| Luna Grill | CA | San Diego |
| Madewell Fashion Valley Mall | CA | San Diego |
| Madewell University Town Center | CA | San Diego |
| Michaels Craft Store | CA | San Diego |
| Michaels Craft Store - Carmel Mountain Plaza | CA | San Diego |
| Michaels Craft Store - Clairemont Town Square | CA | San Diego |
| Michaels Craft Store - Westfield Mission Valley | CA | San Diego |
| MINDBODY- San Diego | CA | San Diego |
| MyPoint Credit Union | CA | San Diego |
| Old Navy- Mira Mesa M/C | CA | San Diego |
| Old Navy- Mission Valley West | CA | San Diego |
| Old Navy- Sports Arena Plaza | CA | San Diego |
| Powerhaus Pizza | CA | San Diego |
| Second Chance Beer Company | CA | San Diego |
| Sephora- Fashion Valley | CA | San Diego |
| Sephora- One Paseo | CA | San Diego |
| Sephora- University Towne Center | CA | San Diego |
| Sparks Gallery | CA | San Diego |
| Steve Madden- Fashion Valley | CA | San Diego |
| The French Gourmet | CA | San Diego |
| The Key Crew | CA | San Diego |
| Think Legal | CA | San Diego |
| Athleta- Valley Fair | CA | Santa Clara |
| Banana Republic- Valley Fair - Ca | CA | Santa Clara |
| Gap- Valley Fair - Ca | CA | Santa Clara |
| Lacoste- San Jose | CA | Santa Clara |
| Old Navy- Valley Fair Mall | CA | Santa Clara |
| Sephora- Valley Fair | CA | Santa Clara |
| Steve Madden- Valley Fair | CA | Santa Clara |
| Stevens Creek Infiniti | CA | Santa Clara |
| Athleta- Westfield Fashion Square | CA | Sherman Oaks |
| Banana Republic- Sherman Oaks Fash Sq | CA | Sherman Oaks |
| Gap- Sherman Oaks Fash Sq | CA | Sherman Oaks |
| H&M- Sherman Oaks | CA | Sherman Oaks |
| Old Navy- Sherman Oaks Fs | CA | Sherman Oaks |
| Sephora- Fashion Square | CA | Sherman Oaks |
| Steve Madden- Fashion Square Sherman Oaks | CA | Sherman Oaks |
| ATOMIC Ballroom | CA | Irvine |
| Fielding Law, APC | CA | Irvine |
| H&M- Irvine Spectrum Center | CA | Irvine |
| Incipio Group | CA | Irvine |
| Law Offices of Mark D Holmes APC | CA | Irvine |
| Liberty Diamonds | CA | Irvine |
| Massage Matters | CA | Irvine |
| Michaels Craft Store - Woodbury Town Center | CA | Irvine |
| MINDBODY- Irvine | CA | Irvine |
| Old Navy- Irvine Spectrum Ctr | CA | Irvine |
| Sephora- Irvine Spectrum | CA | Irvine |
| Auto Collision Experts | CA | Sunnyvale |
| Castellon Professional Services | CA | Sunnyvale |
| Michaels Craft Store - Hacienda Shopping Center | CA | Sunnyvale |
| Banana Republic- Balboa Building | CA | Santa Barbara |
| Gap- Paseo Nuevo | CA | Santa Barbara |
| H&M- 829 State St | CA | Santa Barbara |
| Old Navy- State Street | CA | Santa Barbara |
| Santa Barbara Sunrise RV Park | CA | Santa Barbara |
| Sephora- Santa Barbara | CA | Santa Barbara |
| The Dance Network | CA | Santa Barbara |
| Banana Republic- Blmnt Shr@Second St | CA | Long Beach |
| Gap Factory/Outlet- The Pike Outlets | CA | Long Beach |
| H&M- Outlets at Pike | CA | Long Beach |
| Isaiah + Taylor Photography | CA | Long Beach |
| Madewell 2nd and PCH | CA | Long Beach |
| Michaels Craft Store - Long Beach Town Center | CA | Long Beach |
| Nail Habit | CA | Long Beach |
| Old Navy- Long Beach Exchange | CA | Long Beach |
| Old Navy- Long Beach T/C | CA | Long Beach |
| Seabirds Kitchen | CA | Long Beach |
| Sephora- Long Beach | CA | Long Beach |
| Banana Republic- Brea Mall | CA | Brea |
| Fossil- Branson Tanger | CA | Brea |
| Gap- Brea Mall | CA | Brea |
| H&M- Brea Mall | CA | Brea |
| Michaels Craft Store - Brea Union Plaza | CA | Brea |
| Sephora- Brea | CA | Brea |
| Steve Madden- Brea Mall | CA | Brea |
| Banana Republic- Crystal Cove | CA | Newport Coast |
| Gap- Crystal Cove | CA | Newport Coast |
| Banana Republic- Del Amo | CA | Torrance |
| ChrisVil Travel | CA | Torrance |
| Gap- Del Amo Fashion Cntr | CA | Torrance |
| H&M- Del Amo Fashion Center | CA | Torrance |
| Madewell Del Amo | CA | Torrance |
| Michaels Craft Store - Vista Plaza Torrance | CA | Torrance |
| Old Navy- Del Amo Fashion Cntr | CA | Torrance |
| Sephora- Del Amo | CA | Torrance |
| Steve Madden- Del Amo | CA | Torrance |
| Banana Republic- Del Mar Plaza | CA | Del Mar |
| Banana Republic- Del Monte Mall | CA | Monterey |
| Gap- Del Monte S/C | CA | Monterey |
| H&M- Del Monte Center | CA | Monterey |
| Sephora- Monterey | CA | Monterey |
| Banana Republic- El Paseo Village | CA | Palm Desert |
| H&M- Palm Desert Mall | CA | Palm Desert |
| Michaels Craft Store - Town Center Plaza | CA | Palm Desert |
| Old Navy- Desert Crossing | CA | Palm Desert |
| Sephora- Palm Desert | CA | Palm Desert |
| Banana Republic- Fig Garden Village | CA | Fresno |
| H&M- Fashion Fair | CA | Fresno |
| H&M- The Shoppes at River Park | CA | Fresno |
| Madewell Fig Garden Village | CA | Fresno |
| Michaels Craft Store - The Marketplace at River Park | CA | Fresno |
| Old Navy- Marketplace/River Pk | CA | Fresno |
| Old Navy- Mktplace @ El Paseo | CA | Fresno |
| Sephora- Fresno | CA | Fresno |
| Sephora- River Park | CA | Fresno |
| Banana Republic- Girard Ave-La Jolla | CA | La Jolla |
| Banana Republic- Glendale Galleria-Ca | CA | Glendale |
| Gap- Glendale Galleria-Ca | CA | Glendale |
| H&M- Americana | CA | Glendale |
| Madewell Americana | CA | Glendale |
| Michaels Craft Store - Glendale Fashion Center | CA | Glendale |
| Overlap Print | CA | Glendale |
| Sephora- Americana - Glendale | CA | Glendale |
| Steve Madden- Glendale Galleria | CA | Glendale |
| Banana Republic- Hillsdale | CA | San Mateo |
| Gap- Hillsdale | CA | San Mateo |
| H&M- Hillsdale Shopping Center | CA | San Mateo |
| Michaels Craft Store | CA | San Mateo |
| Old Navy- Hillsdale | CA | San Mateo |
| Sephora- Hillsdale | CA | San Mateo |
| Shane Co. - San Mateo | CA | San Mateo |
| Banana Republic- Los Cerritos Cntr | CA | Cerritos |
| Gap- Los Cerritos Cntr | CA | Cerritos |
| Old Navy- Plaza 183 | CA | Cerritos |
| Sephora- Los Cerritos | CA | Cerritos |
| Banana Republic- Mission Viejo Mall | CA | Mission Viejo |
| Gap- Mission Viejo Mall | CA | Mission Viejo |
| H&M- Mission Viejo | CA | Mission Viejo |
| Madewell Mission Viejo | CA | Mission Viejo |
| Michaels Craft Store - El Paseo | CA | Mission Viejo |
| Old Navy- Mission Viejo Mall | CA | Mission Viejo |
| Sephora- Mission Viejo | CA | Mission Viejo |
| Steve Madden- The Shops at Mission Viejo | CA | Mission Viejo |
| Yarn del Sol | CA | Mission Viejo |
| Banana Republic- Northridge Center-Ca | CA | Northridge |
| Fossil- Northpark Center | CA | Northridge |
| H&M- Northridge | CA | Northridge |
| Old Navy- Northridge Mall | CA | Northridge |
| Sephora- Northridge Fashion | CA | Northridge |
| Steve Madden- Northridge Fashion Center | CA | Northridge |
| Banana Republic- Old Town Center | CA | Los Gatos |
| Gap- Old Town Center | CA | Los Gatos |
| Banana Republic- Shops At Chino Hills | CA | Chino Hills |
| H&M- Chino Hills | CA | Chino Hills |
| Old Navy- Shoppes @ Chino Hill | CA | Chino Hills |
| Sephora- Chino Hills | CA | Chino Hills |
| Banana Republic- South Coast Plaza | CA | Costa Mesa |
| Fossil- South Coast Plaza | CA | Costa Mesa |
| Gap- South Coast Plaza | CA | Costa Mesa |
| H&M- South Coast Plaza 1 | CA | Costa Mesa |
| Intermix- South Coast Plaza | CA | Costa Mesa |
| Lacoste- South Coast | CA | Costa Mesa |
| Madewell South Coast Plaza | CA | Costa Mesa |
| Masters Studio Salon | CA | Costa Mesa |
| Mesa W | CA | Costa Mesa |
| Michaels Craft Store | CA | Costa Mesa |
| Old Navy- Metro Pointe | CA | Costa Mesa |
| Sephora- Crystal Court | CA | Costa Mesa |
| Sephora- South Coast Plaza | CA | Costa Mesa |
| Steve Madden- South Coast Plaza | CA | Costa Mesa |
| Banana Republic- Stoneridge | CA | Pleasanton |
| Flip 2 Media | CA | Pleasanton |
| H&M- Stoneridge Shopping Center | CA | Pleasanton |
| Sephora- Stoneridge | CA | Pleasanton |
| Tierney Law Group | CA | Pleasanton |
| Banana Republic- Topanga Plaza | CA | Canoga Park |
| Gap- Topanga Plaza | CA | Canoga Park |
| H&M- Topanga | CA | Canoga Park |
| Lacoste- Topanga | CA | Canoga Park |
| Madewell Topanga Plaza | CA | Canoga Park |
| Sephora- Topanga | CA | Canoga Park |
| Steve Madden- Topanga | CA | Canoga Park |
| Banana Republic- Valencia Town Center | CA | Valencia |
| Gap- Valencia T/C | CA | Valencia |
| H&M- Valencia Town Center | CA | Valencia |
| Old Navy- Valencia Marketplace | CA | Valencia |
| Sephora- Valencia | CA | Valencia |
| Steve Madden- Valencia Town Center | CA | Valencia |
| Banana Republic- Ventura Blvd-Studio | CA | Studio City |
| Madewell Ventura Blvd | CA | Studio City |
| Michaels Craft Store - Studio City Place | CA | Studio City |
| Padani Jewelers | CA | Studio City |
| Banana Republic- Victoria Gardens | CA | Rancho Cucamonga |
| D Maxx Quality Carpet and Upholstery Care | CA | Rancho Cucamonga |
| Gap- Victoria Gardens | CA | Rancho Cucamonga |
| H&M- Victoria Gardens | CA | Rancho Cucamonga |
| Immigration Law Office of Theodore Huang | CA | Rancho Cucamonga |
| Michaels Craft Store - Terra Vista Town Center | CA | Rancho Cucamonga |
| Old Navy- Terra Vista | CA | Rancho Cucamonga |
| Sephora- Rancho Cucamonga | CA | Rancho Cucamonga |
| Bananas at Large | CA | San Rafael |
| H&M- NorthGate Mall | CA | San Rafael |
| Marin Ace Hardware | CA | San Rafael |
| Marin Interfaith Council | CA | San Rafael |
| Michaels Craft Store - Northgate III Shopping Center | CA | San Rafael |
| Bananas At Large | CA | Santa Rosa |
| Dave Jake Schwartz | CA | Santa Rosa |
| Michaels Craft Store - Santa Rosa Town Center | CA | Santa Rosa |
| Old Navy- Santa Rosa M/P | CA | Santa Rosa |
| Rainy Day Chocolate | CA | Santa Rosa |
| Sephora- Santa Rosa Plaza | CA | Santa Rosa |
| Ben & Jerry's - Burbank | CA | Burbank |
| Gap Factory/Outlet- 301 N. San Fernando | CA | Burbank |
| H&M- Burbank Town Center | CA | Burbank |
| Michaels Craft Store - Burbank Empire Center | CA | Burbank |
| Old Navy- Burbank Town Center | CA | Burbank |
| WINK! Weddings | CA | Burbank |
| Ben & Jerry's - Universal City | CA | Universal City |
| Fossil- Universal City Walk | CA | Universal City |
| Sephora- Universal City Walk | CA | Universal City |
| Berry Hill Bistro | CA | Paso Robles |
| Michaels Craft Store - The Crossings at Paso Robles | CA | Paso Robles |
| Big Mike's Performance Parts | CA | Morgan Hill |
| Black Whale Lighting | CA | Encinitas |
| Encinitas Ale House | CA | Encinitas |
| Gap- Encinitas Village | CA | Encinitas |
| Michaels Craft Store | CA | Encinitas |
| Bottom of the Fifth Sports Bar | CA | Benicia |
| Brentwood Craft Beer & Cider | CA | Brentwood |
| Knockout Custom Cookies | CA | Brentwood |
| Michaels Craft Store - Lone Tree Plaza | CA | Brentwood |
| Butterfly Yoga LLC | CA | Foster City |
| Campbell Family Law | CA | Campbell |
| Cassandra's Wedding Cakes & Beyond | CA | Richmond |
| Mudpuppy's Sit & Stay Cafe | CA | Richmond |
| Ceremonies by Bethel | CA | Bonsall |
| Elevate by Bethel | CA | Bonsall |
| CHAKRA ESTHETICS | CA | Palm Springs |
| H&M- Downtown Palm Springs | CA | Palm Springs |
| Michaels Craft Store - Smoke Tree Commons Shopping Center | CA | Palm Springs |
| Realty World Desert Cities | CA | Palm Springs |
| Sephora- Palm Springs | CA | Palm Springs |
| Chateau Davell Winery | CA | Camino |
| Chiropractic From The Heart | CA | San Jose |
| Fossil- Oak Park | CA | San Jose |
| Gap Factory/Outlet- Westgate Mall | CA | San Jose |
| H&M- Eastridge Mall | CA | San Jose |
| H&M- Oakridge Mall | CA | San Jose |
| H&M- Santana Row | CA | San Jose |
| Limon Salon | CA | San Jose |
| Madewell Santana Row | CA | San Jose |
| Michaels Craft Store | CA | San Jose |
| Michaels Craft Store - Princeton Plaza | CA | San Jose |
| Michaels Craft Store - San Jose Marketcenter | CA | San Jose |
| Michaels Craft Store - Southgate Shopping Center | CA | San Jose |
| Michaels Craft Store - Westgate Center | CA | San Jose |
| Old Navy- Oakridge | CA | San Jose |
| Old Navy- Westgate Mall | CA | San Jose |
| Play 'N' Learn Preschool | CA | San Jose |
| Sentient Health and Accupuncture | CA | San Jose |
| Sephora- Oakridge | CA | San Jose |
| Sephora- Santana Row | CA | San Jose |
| South Bay Home Rental | CA | San Jose |
| Chris and Kohlee Barbeau - Modern Broker | CA | Visalia |
| Michaels Craft Store - Packwood Creek Shopping Center | CA | Visalia |
| Old Navy- Visalia Marketplace | CA | Visalia |
| Connolly Heating & Air | CA | Martinez |
| Cow and Rooster Web Design | CA | Soulsbyville |
| Dave Shivers State Farm | CA | Clovis |
| Michaels Craft Store - Sunflower Plaza | CA | Clovis |
| Old Navy- Clovis Crossing | CA | Clovis |
| Devin Coyle Law | CA | Oakland |
| Gap- Lakeshore Av-Oakland | CA | Oakland |
| Kenneth G. Louie, DDS | CA | Oakland |
| Maple Street Denim | CA | Oakland |
| MyUmbrella | CA | Oakland |
| Sequoia Real Estate | CA | Oakland |
| Storybrook Oakland LLC | CA | Oakland |
| Sunrose Floral | CA | Oakland |
| Wooden Table Baking Co | CA | Oakland |
| DiverseCon | CA | Anaheim |
| Old Navy- Anaheim Plaza | CA | Anaheim |
| Sephora- Anaheim - Disney | CA | Anaheim |
| DJ Alex Reyes Entertainment | CA | Fremont |
| Michaels Craft Store - Fremont Hub | CA | Fremont |
| Old Navy- Pacific Commons | CA | Fremont |
| Sephora- Pacific Commons | CA | Fremont |
| The Medford Real Estate Team | CA | Fremont |
| Dr. Elizabeth B. Nichols | CA | Concord |
| Gap Factory/Outlet- Veranda (The) | CA | Concord |
| H&M- Sunvalley Shopping Center | CA | Concord |
| Lotus Advisory Ltd., LLC | CA | Concord |
| Old Navy- Veranda (The) | CA | Concord |
| Old Navy- Willows S/C (The) | CA | Concord |
| One Tribe Martial Arts Academy | CA | Concord |
| Sephora- Concord | CA | Concord |
| Expo Furniture & Rug Outlet | CA | Rancho Cordova |
| Michaels Craft Store - Rancho Cordova Town Center | CA | Rancho Cordova |
| Eyesome Events | CA | Canyon Country |
| Five Suits Brewing | CA | Vista |
| Michaels Craft Store - North County Square | CA | Vista |
| Old Navy- North County Sq | CA | Vista |
| Flowing Still - CranioSacral Therapy | CA | Toluca Lake |
| Fossil- Bridge Street Town Centre | CA | Camarillo |
| Gap Factory/Outlet- Camarillo Premium | CA | Camarillo |
| Lacoste- Camarillo | CA | Camarillo |
| Michaels Craft Store - Carmen Plaza | CA | Camarillo |
| Old Navy- Camarillo Premium | CA | Camarillo |
| Fossil- Cincinnati Premium | CA | Commerce |
| Gap Factory/Outlet- Citadel Outlets | CA | Commerce |
| Old Navy- Citadel (The) - Ca | CA | Commerce |
| Fossil- Dawsonville | CA | Cabazon |
| Gap Factory/Outlet- Desert Hills Premium | CA | Cabazon |
| Lacoste- Desert Hills | CA | Cabazon |
| Fossil- Great Mall | CA | Milpitas |
| Gap Factory/Outlet- Great Mall/Bay Area | CA | Milpitas |
| H&M- Milpitas | CA | Milpitas |
| Michaels Craft Store - McCarthy Ranch Marketplace | CA | Milpitas |
| Old Navy- Great Mall/Bay Area | CA | Milpitas |
| Fossil- Livermore Premium | CA | Livermore |
| Gap Factory/Outlet- Sf Premium Outlets | CA | Livermore |
| H&M- San Francisco Premium Outlets | CA | Livermore |
| Lacoste- Livermore Sf | CA | Livermore |
| Michaels Craft Store - The Village At Livermore | CA | Livermore |
| Old Navy- Sf Premium Outlet | CA | Livermore |
| Fossil- Oakridge | CA | Ontario |
| Gap Factory/Outlet- Ontario Mills | CA | Ontario |
| H&M- Ontario Mills | CA | Ontario |
| Lacoste- Ontario | CA | Ontario |
| Old Navy- Ontario Mills | CA | Ontario |
| Sephora- Ontario Mills | CA | Ontario |
| Wicked Aliment | CA | Ontario |
| Fossil- Vacaville Premium | CA | Vacaville |
| Gap Factory/Outlet- Vacaville Premium | CA | Vacaville |
| Lacoste- Vacaville | CA | Vacaville |
| Michaels Craft Store - Nut Tree Plaza | CA | Vacaville |
| Old Navy- Nut Tree | CA | Vacaville |
| Gap Factory/Outlet- Carlsbad Premium | CA | Carlsbad |
| H&M- Forum at Carlsbad | CA | Carlsbad |
| H&M- Shoppes at Carlsbad | CA | Carlsbad |
| Lacoste- Carlsbad | CA | Carlsbad |
| Madewell The Forum at Carlsbad | CA | Carlsbad |
| Michaels Craft Store - La Costa Town Square | CA | Carlsbad |
| Old Navy- Carlsbad Premium Out | CA | Carlsbad |
| Gap Factory/Outlet- Folsom Premium | CA | Folsom |
| H&M- Palladio at BRdstone | CA | Folsom |
| Michaels Craft Store - Broadstone Center | CA | Folsom |
| Old Navy- Broadstone Plaza | CA | Folsom |
| Reset: Cafe by Day | CA | Folsom |
| Sephora- Folsom | CA | Folsom |
| Gap Factory/Outlet- Gilroy Premium | CA | Gilroy |
| Lacoste- Gilroy | CA | Gilroy |
| Michaels Craft Store - Gilroy Crossing | CA | Gilroy |
| Old Navy- Pacheco Pass Retail | CA | Gilroy |
| Ultimate Pole | CA | Gilroy |
| Gap Factory/Outlet- Gran Plaza | CA | Calexico |
| H&M- Gran Plaza Outlets | CA | Calexico |
| Old Navy- Gran Plaza Outlets | CA | Calexico |
| Gap Factory/Outlet- Lake Elsinore | CA | Lake Elsinore |
| Gap Factory/Outlet- Las Americas | CA | San Ysidro |
| H&M- Outlets at the Border | CA | San Ysidro |
| Kitchen Alchemy Catering | CA | San Ysidro |
| Old Navy- Las Americas | CA | San Ysidro |
| Gap Factory/Outlet- Mountain Grove | CA | Redlands |
| Michaels Craft Store - Citrus Plaza | CA | Redlands |
| Old Navy- Mountain Grove | CA | Redlands |
| Redlands Animal Hospital, Inc. | CA | Redlands |
| Sephora- Redlands | CA | Redlands |
| Gap Factory/Outlet- Napa Premium Outlets | CA | Napa |
| Michaels Craft Store - Napa Crossing South | CA | Napa |
| Old Navy- Napa Premium Outlets | CA | Napa |
| Gap Factory/Outlet- Outlet @ Tejon Ranch | CA | Tejon Ranch |
| H&M- Tejon Ranch Outlets | CA | Tejon Ranch |
| Gap Factory/Outlet- Outlets At Barstow | CA | Barstow |
| Lacoste- Barstow | CA | Barstow |
| Old Navy- Outlets At Barstow | CA | Barstow |
| Gap Factory/Outlet- Outlets At Orange | CA | Orange |
| H&M- The Outlets at Orange | CA | Orange |
| Michaels Craft Store | CA | Orange |
| Old Navy- The Outlets @ Orange | CA | Orange |
| Gap Factory/Outlet- Petaluma Village | CA | Petaluma |
| Michaels Craft Store - Redwood Gateway Retail Center | CA | Petaluma |
| Old Navy- Petaluma Village Pre | CA | Petaluma |
| Gap Factory/Outlet- Plant (The) | CA | Van Nuys |
| PrintRunner | CA | Van Nuys |
| SMI Promotional Products | CA | Van Nuys |
| Gap Factory/Outlet- Tulare Outlet Center | CA | Tulare |
| Gap Factory/Outlet- Viejas Factory Outle | CA | Alpine |
| Gap Factory/Outlet- Village At Century | CA | Inglewood |
| Michaels Craft Store - Village at Century | CA | Inglewood |
| Old Navy- Village At Century | CA | Inglewood |
| Gap Factory/Outlet- Vintage Oaks | CA | Novato |
| Old Navy- Vintage Oaks | CA | Novato |
| Sephora- Novato | CA | Novato |
| Gap- 5 Points Plaza | CA | Huntington Beach |
| H&M- Pacific City | CA | Huntington Beach |
| Law Office of Desiree Causey | CA | Huntington Beach |
| Michaels Craft Store - Edinger Plaza | CA | Huntington Beach |
| Nick White- Seven Gables Real Estate | CA | Huntington Beach |
| Old Navy- Bella Terra | CA | Huntington Beach |
| Sephora- Huntington Beach | CA | Huntington Beach |
| Gap- Blmnt Shr@Second St | CA | Belmont Shores |
| Gap- Collection @ Riverpk | CA | Oxnard |
| H&M- The Collection at Riverpark | CA | Oxnard |
| SoCal Legal Solutions, APC | CA | Oxnard |
| Gap- Manhattan Village | CA | Manhattan Beach |
| Old Navy- Manhattan Gateway | CA | Manhattan Beach |
| Sephora- Manhattan Village | CA | Manhattan Beach |
| Gap- Pacific Av-Snta Cruz | CA | Santa Cruz |
| La Posta Restaurant | CA | Santa Cruz |
| Soif Wine Bar & Merchants | CA | Santa Cruz |
| Gap- Prom On Peninsula | CA | Rolling Hills Estate |
| Gap- Santa Anita F/P | CA | Arcadia |
| H&M- Santa Anita Mall | CA | Arcadia |
| Old Navy- Santa Anita F/P | CA | Arcadia |
| Sephora- Santa Anita | CA | Arcadia |
| Steve Madden- Santa Anita | CA | Arcadia |
| Gap- Shops At Montebello | CA | Montebello |
| H&M- Shoppes At Montebello | CA | Montebello |
| Old Navy- Shops At Montebello | CA | Montebello |
| Steve Madden- The Shops at Montebello | CA | Montebello |
| Golden Pine RV Park | CA | June Lake |
| Green Cottage On Morro Bay | CA | Los Osos |
| H&M- Antelope Valley Mall | CA | Palmdale |
| Michaels Craft Store - Sierra Commons | CA | Palmdale |
| Old Navy- Antelope Valley Mall | CA | Palmdale |
| H&M- Citadel Outlets | CA | City of Commerce |
| H&M- Inland Center | CA | San Bernardino |
| H&M- Lakewood Center | CA | Lakewood |
| Michaels Craft Store - Lakewood Square | CA | Lakewood |
| H&M- Main Place Mall | CA | Santa Ana |
| Lara Transportation | CA | Santa Ana |
| Michaels Craft Store | CA | Santa Ana |
| The Dragon and The Rose | CA | Santa Ana |
| Tran Bankruptcy Law | CA | Santa Ana |
| H&M- Montclair Plaza | CA | Montclair |
| Sephora- Montclair | CA | Montclair |
| H&M- NewPark Mall | CA | Newark |
| H&M- North County Fair | CA | Escondido |
| Michaels Craft Store - Gateway Center Escondido | CA | Escondido |
| Old Navy- North County Fair | CA | Escondido |
| H&M- Northridge Mall | CA | Salinas |
| Michaels Craft Store - Harden Ranch Shopping Center | CA | Salinas |
| Old Navy- Northridge - Ca | CA | Salinas |
| H&M- Otay Ranch | CA | Chula Vista |
| Michaels Craft Store - Genesis Square | CA | Chula Vista |
| Sephora- Otay Ranch | CA | Chula Vista |
| H&M- Outlets at San Clemente | CA | San Clemente |
| Michaels Craft Store - Plaza Pacifica | CA | San Clemente |
| H&M- Parkway Plaza | CA | El Cajon |
| Michaels Craft Store | CA | El Cajon |
| H&M- Plaza Bonita | CA | National City |
| Old Navy- South Bay Marketplac | CA | National City |
| H&M- Puente Hills Mall | CA | City of Industry |
| Michaels Craft Store - The Marketplace at Grand Crossing | CA | City of Industry |
| Old Navy- Puente Hills East | CA | City of Industry |
| H&M- Serramonte | CA | Daly City |
| Old Navy- Serramonte Center | CA | Daly City |
| Sephora- Daly City | CA | Daly City |
| H&M- Solano Town Center | CA | Fairfield |
| Michaels Craft Store - Gateway Plaza Fairfield | CA | Fairfield |
| Old Navy- Solano | CA | Fairfield |
| H&M- South Bay Galleria | CA | Redondo Beach |
| H&M- Stonewood Center | CA | Downey |
| Michaels Craft Store - Downey Landing | CA | Downey |
| Old Navy- Downey Landing | CA | Downey |
| H&M- Sunset Boulevard | CA | West Hollywood |
| H&M- The Promenade at Temecula | CA | Temecula |
| Michaels Craft Store - Tower Plaza Retail Center | CA | Temecula |
| Old Navy- Promenade(The) | CA | Temecula |
| Sephora- Temecula | CA | Temecula |
| Serrano Family Flooring & Design, Inc. | CA | Temecula |
| H&M- Tyler | CA | Riverside |
| Hanson & Mouri | CA | Riverside |
| Michaels Craft Store - Canyon Springs Marketplace | CA | Riverside |
| Michaels Craft Store - Marshall's Plaza | CA | Riverside |
| Old Navy- Canyon Springs | CA | Riverside |
| Old Navy- Galleria At Tyler | CA | Riverside |
| Sephora- Riverside | CA | Riverside |
| H&M- Valley Plaza Mall | CA | Bakersfield |
| Michaels Craft Store - Northwest Promenade | CA | Bakersfield |
| Michaels Craft Store - Valley Square Shopping Center Bakersfield | CA | Bakersfield |
| Old Navy- Gosford Village | CA | Bakersfield |
| Old Navy- Valley Plaza | CA | Bakersfield |
| Sephora- Bakersfield | CA | Bakersfield |
| H&M- Weberstown Mall | CA | Stockton |
| Huston Property Management | CA | Stockton |
| Michaels Craft Store - Pacific Town Center | CA | Stockton |
| Old Navy- Weberstown | CA | Stockton |
| H&M- Westfield Culver City | CA | Culver City |
| Old Navy- Westfield Culver Cty | CA | Culver City |
| Pablo + Frida | CA | Culver City |
| Sephora- Culver City | CA | Culver City |
| In Perfect Balance | CA | Lancaster |
| Michaels Craft Store - Valley Central Shopping Center | CA | Lancaster |
| Intermix- Beverly Drive | CA | Beverly Hills |
| Lacoste- Beverly Hills | CA | Beverly Hills |
| Intermix- Malibu Lumber Yard | CA | Malibu |
| Sephora- Malibu | CA | Malibu |
| Intermix- Marin Cntry Mart | CA | Larkspur |
| Intermix- Promenade @ Westlake | CA | Thousand Oaks |
| Old Navy- Janss Marketplace | CA | Thousand Oaks |
| Sephora- The Oaks | CA | Thousand Oaks |
| Sephora- Westlake Village | CA | Thousand Oaks |
| Wild Birds Unlimited of Thousand Oaks | CA | Thousand Oaks |
| Jarfa A. Wabs, Licensed Marriage and Family Therapist | CA | Corona Del Mar |
| Lee's Florist & Nursery | CA | Berkeley |
| Madewell Fourth St | CA | Berkeley |
| Roots & Resolve | CA | Berkeley |
| Sephora- Berkeley | CA | Berkeley |
| Summer Kitchen + Bakeshop | CA | Berkeley |
| Lending3, INC | CA | Fountain Valley |
| Loft Living Los Angeles | CA | Whittier |
| Michaels Craft Store - Whittier Quad | CA | Whittier |
| Old Navy- Whittwood Town Ctr | CA | Whittier |
| Luxe Republic Salon | CA | Merced |
| Michaels Craft Store - Merced Mall | CA | Merced |
| Pearl Family Dentistry | CA | Merced |
| Lyon Legal, P.C. | CA | Signal Hill |
| Madewell Palisades Village | CA | Pacific Palisades |
| Sephora- Pacific Palisades | CA | Pacific Palisades |
| Mara Kahn- The Wine Country Realtor | CA | Sonoma |
| Michaels Craft Store | CA | Redding |
| Old Navy- Mt Shasta | CA | Redding |
| Michaels Craft Store | CA | Mountain View |
| Michaels Craft Store | CA | La Mesa |
| Michaels Craft Store - Alameda Landing | CA | Alameda |
| Old Navy- Alameda So. Shore Ct | CA | Alameda |
| Rocket Juice Consulting, Inc. | CA | Alameda |
| Michaels Craft Store - Azalea Shopping Center | CA | South Gate |
| Michaels Craft Store - Buena Park Marketplace | CA | Buena Park |
| Michaels Craft Store - Chico Crossroads | CA | Chico |
| Old Navy- Pheasant Run Plaza | CA | Chico |
| Michaels Craft Store - Chino Spectrum Marketplace | CA | Chino |
| Michaels Craft Store - Countryside Marketplace | CA | Menifee |
| Michaels Craft Store - Downtown Pleasant Hill | CA | Pleasant Hill |
| Shadowbend Studios | CA | Pleasant Hill |
| Michaels Craft Store - Dublin Retail Center | CA | Dublin |
| Old Navy- Hacienda Crossing | CA | Dublin |
| Thump Sound D.J. Services | CA | Dublin |
| Michaels Craft Store - Dunia Plaza | CA | Victorville |
| Michaels Craft Store - East Huntington Plaza | CA | Monrovia |
| Regina Talbot - State Farm Insurance Agent | CA | Monrovia |
| Michaels Craft Store - El Camino North | CA | Oceanside |
| Old Navy- Pacific Coast Plaza | CA | Oceanside |
| Michaels Craft Store - Emerald Center | CA | La Verne |
| Michaels Craft Store - Encino Town Center | CA | Encino |
| Michaels Craft Store - Eureka Mall | CA | Eureka |
| Old Navy- Bayshore Mall | CA | Eureka |
| Michaels Craft Store - Fairview Center | CA | Goleta |
| Michaels Craft Store - Falcon Ridge Town Center | CA | Fontana |
| Michaels Craft Store - Fallbrook Center | CA | West Hills |
| Old Navy- Fallbrook | CA | West Hills |
| Michaels Craft Store - Foothill Ranch Towne Center | CA | Foothill Ranch |
| Michaels Craft Store - Gateway Plaza Vallejo | CA | Vallejo |
| Michaels Craft Store - Granada Hills Town Center | CA | Granada Hills |
| Michaels Craft Store - Homestead Square Shopping Center | CA | Cupertino |
| Shane Co. - Cupertino | CA | Cupertino |
| Michaels Craft Store - Lompoc Shopping Center | CA | Lompoc |
| Michaels Craft Store - Market Place at Birdcage | CA | Citrus Heights |
| Old Navy- Market At Birdcage | CA | Citrus Heights |
| Michaels Craft Store - Moorpark Market Place | CA | Moorpark |
| Michaels Craft Store - Mountain Green | CA | Upland |
| Michaels Craft Store - Oceangate Commerce Center | CA | Hawthorne |
| Michaels Craft Store - Orange Fair Marketplace | CA | Fullerton |
| Michaels Craft Store - Pinole Vista Center | CA | Pinole |
| Michaels Craft Store - Poway Plaza | CA | Poway |
| Michaels Craft Store - Redwood Business Park | CA | Ukiah |
| Michaels Craft Store - Rhyal Shopping Center | CA | Santa Maria |
| MINDBODY- Santa Maria | CA | Santa Maria |
| Old Navy- Santa Maria S/C | CA | Santa Maria |
| Michaels Craft Store - Rock Creek Plaza | CA | Auburn |
| Michaels Craft Store - Santee Promenade Shopping Center | CA | Santee |
| Old Navy- Santee Trolley Sq | CA | Santee |
| Sephora- Santee | CA | Santee |
| Michaels Craft Store - Savi Ranch Center | CA | Yorba Linda |
| Wild Birds Unlimited of Yorba Linda | CA | Yorba Linda |
| Michaels Craft Store - Serra Shopping Center | CA | Colma |
| Old Navy- 280 Metro Center | CA | Colma |
| Michaels Craft Store - The Commons of Aliso Viejo | CA | Aliso Viejo |
| Michaels Craft Store - The Crossings | CA | Corona |
| Old Navy- Corona Crossing | CA | Corona |
| Michaels Craft Store - The District at Tustin Legacy | CA | Tustin |
| Michaels Craft Store - Tustin Heights Shopping Center | CA | Tustin |
| Old Navy- Tustin Market Place | CA | Tustin |
| Sephora- Tustin Market Place | CA | Tustin |
| Michaels Craft Store - The Dunes on Monterey Bay | CA | Marina |
| Old Navy- Marina Univ Villages | CA | Marina |
| Michaels Craft Store - The Palm Court | CA | La Habra |
| Michaels Craft Store - The Plaza at Imperial Valley | CA | El Centro |
| Michaels Craft Store - Tracy Marketplace | CA | Tracy |
| Michaels Craft Store - Union Landing | CA | Union City |
| Michaels Craft Store - Valencia Marketplace | CA | Newhall |
| Michaels Craft Store - Valley View Shopping Center Turlock | CA | Turlock |
| Old Navy- Monte Vista Crossing | CA | Turlock |
| Michaels Craft Store - Vernola Marketplace | CA | Mira Loma |
| Michaels Craft Store - Westlake Marketplace Westlake Village | CA | Westlake Village |
| Michaels Craft Store - Woodland Gateway | CA | Woodland |
| Michaels Craft Store - Woodside Plaza | CA | Redwood City |
| Old Navy- Sequoia Station | CA | Redwood City |
| Michaels Craft Store - Yuba City Market Place | CA | Yuba City |
| Mr. Sandless of Greater Monterey Bay | CA | Moss Landing |
| Music Freqs | CA | Somis |
| New Frontiers | CA | Solvang |
| Old Navy- Diamond Ridge | CA | Glendora |
| Old Navy- Empire Shopping Cent | CA | Antioch |
| Old Navy- Gc Sales 850 Cherry | CA | San Bruno |
| Old Navy- Shops At Tanforan | CA | San Bruno |
| Old Navy- Marketplace @ Laguna | CA | Laguna Niguel |
| Sephora- Aliso Village | CA | Laguna Niguel |
| Old Navy- Out At Tejon Ranch | CA | Arvin |
| Old Navy- Plant (The) | CA | Panorama City |
| Old Navy- Renaissance Mktpl | CA | Rialto |
| Old Navy- Southbay Pavilion | CA | Carson |
| Old Navy- Stadium Center | CA | Manteca |
| Outburst Rage Room | CA | Murrieta |
| P.J. Translation Service | CA | San Fernando |
| Playa Del Rey Florist | CA | Playa Del Rey |
| Purple Pen Productions | CA | South Pasadena |
| Restrained Whimsy | CA | Studio CIty |
| Rolik | CA | Playa Vista |
| Salon 1322 | CA | Belmont |
| The Greedy Ant Gourmet | CA | Belmont |
| Sephora- Calabasas | CA | Calabasas |
| The Creative Events Group | CA | Calabasas |
| Sephora- Hollywood And Highland | CA | Hollywood |
| Sephora- Marina Del Rey | CA | Marina Del Rey |
| Snapology of the TriValley | CA | Danville |
| Snowflake Treats | CA | Sausalito |
| South Coast Therapy | CA | Cypress |
| Specs Optical | CA | Saratoga |
| Synergy Real Estate Group | CA | Moreno Valley |
| The Enhanced Male | CA | Laguna Beach |
| Walsh Floors & Windows | CA | Laguna Beach |
| The Flying Owl | CA | Agoura Hills |
| The Wheelhouse | CA | Nevada City |
| Togo's Seaside | CA | Seaside |
| Total Glow MD, LLC | CA | Atherton |
| Valley Ideal Weight Loss | CA | Tarzana |
| Wicked Sisters Candle Co. | CA | Eastvale |
| Michaels Craft Store | CD | Sault Ste Marie |
| Michaels Craft Store | CD | Toronto |
| Michaels Craft Store - Riocan Hall | CD | Toronto |
| Michaels Craft Store - Smart Centres Downsview | CD | Toronto |
| Michaels Craft Store - The Stockyards | CD | Toronto |
| Old Navy- Fairview Mall | CD | Toronto |
| Old Navy- Stock Yards Village | CD | Toronto |
| Old Navy- Toronto Eaton Centre | CD | Toronto |
| Old Navy- Yorkdale S/C | CD | Toronto |
| Michaels Craft Store | CD | Etobicoke |
| Old Navy- Etobicoke Smartcentre | CD | Etobicoke |
| Michaels Craft Store | CD | Regina |
| Old Navy- Regina E Smartcentre | CD | Regina |
| Michaels Craft Store - 410 & Steeles Retail Centre | CD | Brampton |
| Michaels Craft Store - Trinity Commons | CD | Brampton |
| Old Navy- Bramalea City Centre | CD | Brampton |
| Michaels Craft Store - 500 Fairway Road | CD | Kitchener |
| Old Navy- Sunrise S/C - On | CD | Kitchener |
| Michaels Craft Store - Airport Gateway Plaza | CD | Richmond |
| Old Navy- Richmond Centre | CD | Richmond |
| Michaels Craft Store - Alberni | CD | Vancouver |
| Michaels Craft Store - Broadway | CD | Vancouver |
| Old Navy- Robson St -Granville | CD | Vancouver |
| Michaels Craft Store - Appleby Crossing | CD | Burlington |
| Michaels Craft Store - Burlington Power Centre | CD | Burlington |
| Old Navy- Burlington Mall | CD | Burlington |
| Michaels Craft Store - Bayers Lake Centre | CD | Halifax |
| Old Navy- Bayers Lake | CD | Halifax |
| Michaels Craft Store - Beacon Hill Centre | CD | Calgary |
| Michaels Craft Store - Coventry Hill Centre | CD | Calgary |
| Michaels Craft Store - Deerfoot Meadows | CD | Calgary |
| Michaels Craft Store - East Hills Shopping Centre | CD | Calgary |
| Michaels Craft Store - Shawnessy Towne Centre | CD | Calgary |
| Michaels Craft Store - Signal Hill Centre | CD | Calgary |
| Michaels Craft Store - Sunridge Corner | CD | Calgary |
| Old Navy- Chinook Centre | CD | Calgary |
| Old Navy- Crossiron Mills | CD | Calgary |
| Old Navy- Market Mall | CD | Calgary |
| Old Navy- Southcentre | CD | Calgary |
| Old Navy- Sunridge Mall | CD | Calgary |
| Michaels Craft Store - Bedford Commons | CD | Bedford |
| Michaels Craft Store - Big Bend Crossing | CD | Burnaby |
| Old Navy- Metropolis | CD | Burnaby |
| Michaels Craft Store - Brantford Bell Centre | CD | Brantford |
| Michaels Craft Store - Brookdale Centre | CD | Pickering |
| Michaels Craft Store - Brookdale Square | CD | Cornwall |
| Michaels Craft Store - Cabot Power Centre | CD | St John's |
| Old Navy- St John's Smartcentre | CD | St John's |
| Michaels Craft Store - Carrefour St Romuald | CD | Levis |
| Michaels Craft Store - Plaza Président Kennedy | CD | Levis |
| Michaels Craft Store - Centerpoint Mall | CD | Belleville |
| Old Navy- Quinte Mall | CD | Belleville |
| Michaels Craft Store - Central Park | CD | Kelowna |
| Old Navy- Orchard Park | CD | Kelowna |
| Michaels Craft Store - Century Crossing | CD | Spruce Grove |
| Michaels Craft Store - Complexe Angrignon | CD | LaSalle |
| Michaels Craft Store - Corbett Centre | CD | Fredericton |
| Michaels Craft Store - Cornerstone of Prince Albert | CD | Prince Albert |
| Michaels Craft Store - Corral Centre | CD | Brandon |
| Michaels Craft Store - Crossroads Station | CD | Winnipeg |
| Michaels Craft Store - St James Station North | CD | Winnipeg |
| Michaels Craft Store - St Vital Festival | CD | Winnipeg |
| Old Navy- Outlt Coll Winnipeg | CD | Winnipeg |
| Old Navy- St James Station | CD | Winnipeg |
| Old Navy- St Vital S/C | CD | Winnipeg |
| Michaels Craft Store - Dartmouth Crossing | CD | Dartmouth |
| Old Navy- Dartmouth Crossing | CD | Dartmouth |
| Old Navy- Mic Mac | CD | Dartmouth |
| Michaels Craft Store - Dorval Crossing | CD | Oakville |
| Michaels Craft Store - Erin Mills Power Centre | CD | Mississauga |
| Michaels Craft Store - First Pro Westgate Centre | CD | Mississauga |
| Michaels Craft Store - Heartland Town Centre | CD | Mississauga |
| Old Navy- Erin Mills T/C | CD | Mississauga |
| Old Navy- Heartland T/C | CD | Mississauga |
| Old Navy- Square One | CD | Mississauga |
| Michaels Craft Store - Erin Ridge | CD | St Albert |
| Michaels Craft Store - First Clareview Centre | CD | Edmonton |
| Michaels Craft Store - Skyview Power Centre | CD | Edmonton |
| Michaels Craft Store - South Edmonton Common | CD | Edmonton |
| Michaels Craft Store - Tamarack Shopping Centre | CD | Edmonton |
| Michaels Craft Store - Terra Losa Center | CD | Edmonton |
| Old Navy- North City S/C | CD | Edmonton |
| Old Navy- Out Collection Eia | CD | Edmonton |
| Old Navy- S Edmonton Common | CD | Edmonton |
| Old Navy- West Edmonton Mall | CD | Edmonton |
| Michaels Craft Store - Gaetz Avenue Crossing | CD | Red Deer |
| Old Navy- Southpointe S/C | CD | Red Deer |
| Michaels Craft Store - Gardiners Power Centre | CD | Kingston |
| Old Navy- Riocan Center Kingston | CD | Kingston |
| Michaels Craft Store - Gateway Power Center | CD | Grande Prairie |
| Old Navy- Westgate Centre | CD | Grande Prairie |
| Michaels Craft Store - Granite Drive Plaza | CD | New Minas |
| Michaels Craft Store - Grant Crossing | CD | Stittsville |
| Michaels Craft Store - Green Lane Centre | CD | East Gwillimbury |
| Michaels Craft Store - Harbor Front Centre | CD | North Vancouver |
| Michaels Craft Store - Harmony Shopping Center | CD | Oshawa |
| Old Navy- Oshawa Centre | CD | Oshawa |
| Michaels Craft Store - Heritage Greene Shopping Centre | CD | Stoney Creek |
| Michaels Craft Store - Heritage Grove Centre | CD | Owen Sound |
| Michaels Craft Store - Highland Square Mall | CD | New Glasgow |
| Michaels Craft Store - Home Depot Centre | CD | Sudbury |
| Old Navy- Riocan Centre Sudbury | CD | Sudbury |
| Michaels Craft Store - Hylands Center | CD | London |
| Michaels Craft Store - Wonderland Centre | CD | London |
| Old Navy- London Smartcentre | CD | London |
| Old Navy- Wellington Commons | CD | London |
| Michaels Craft Store - Kennedy Commons | CD | Scarborough |
| Michaels Craft Store - RioCan Warden | CD | Scarborough |
| Old Navy- Eglinton T/C, The | CD | Scarborough |
| Old Navy- Scarborough T/C | CD | Scarborough |
| Michaels Craft Store - King's Cross Shopping Centre | CD | Surrey |
| Old Navy- Guildford T/C | CD | Surrey |
| Michaels Craft Store - Langley Power Centre | CD | Langley |
| Old Navy- Langley Smartcentre | CD | Langley |
| Michaels Craft Store - Laurentian Square | CD | Pembroke |
| Michaels Craft Store - Leduc Commons | CD | Leduc |
| Michaels Craft Store - Lloydminster Power Center | CD | Lloydminster |
| Michaels Craft Store - Mall Carnaval | CD | Greenfield Park |
| Michaels Craft Store - Markham Woodside Centre | CD | Markham |
| Old Navy- Markville S/C | CD | Markham |
| Michaels Craft Store - Mayflower Mall | CD | Sydney |
| Michaels Craft Store - MBD Plaza | CD | Saint John |
| Old Navy- Saint John Smartcentre | CD | Saint John |
| Michaels Craft Store - McKeown Commons | CD | North Bay |
| Michaels Craft Store - Meadowlands Power Centre | CD | Ancaster |
| Michaels Craft Store - Meadowtown Centre | CD | Pitt Meadows |
| Michaels Craft Store - Mega Centre Cote-Vertu | CD | Saint-Laurent |
| Michaels Craft Store - Mega Centre Drummondville | CD | Drummondville |
| Michaels Craft Store - Millstream Village | CD | Victoria |
| Old Navy- Tillicum Mall | CD | Victoria |
| Michaels Craft Store - Milton West Shopping Centre | CD | Milton |
| Michaels Craft Store - Moncton Plaza | CD | Moncton |
| Old Navy- Wheeler Park Power C | CD | Moncton |
| Michaels Craft Store - Niagara Square | CD | Niagara Falls |
| Michaels Craft Store - Orangeville Mall | CD | Orangeville |
| Michaels Craft Store - Park Place | CD | Barrie |
| Old Navy- Barrie Smartcentre | CD | Barrie |
| Old Navy- Park Place | CD | Barrie |
| Michaels Craft Store - Park Place Shopping Center Lethridge | CD | Lethbridge |
| Old Navy- Park Place Lethbridge | CD | Lethbridge |
| Michaels Craft Store - Piazza del Sole | CD | Woodbridge |
| Michaels Craft Store - Pinecrest Shopping Centre | CD | Ottawa |
| Michaels Craft Store - South Keys Shopping Center | CD | Ottawa |
| Michaels Craft Store - Train Yards Shopping Center | CD | Ottawa |
| Old Navy- Bayshore S/C | CD | Ottawa |
| Old Navy- Ottawa Tanger | CD | Ottawa |
| Old Navy- Ottawa Trainyards | CD | Ottawa |
| Old Navy- Rideau Centre | CD | Ottawa |
| Michaels Craft Store - Place Viau | CD | St. Leonard |
| Michaels Craft Store - Poco Place Shopping Center | CD | Port Coquitlam |
| Michaels Craft Store - Preston Crossing | CD | Saskatoon |
| Old Navy- Preston Crossing | CD | Saskatoon |
| Michaels Craft Store - Prince George Shopping Centre | CD | Prince George |
| Old Navy- Smart Ctr Prince Geo | CD | Prince George |
| Michaels Craft Store - Richmond Green Market Place | CD | Richmond Hill |
| Old Navy- Hillcrest Mall | CD | Richmond Hill |
| Michaels Craft Store - RioCan Durham Centre | CD | Ajax |
| Old Navy- Riocan Durham Centre | CD | Ajax |
| Michaels Craft Store - Sherwood Towne Square | CD | Sherwood Park |
| Old Navy- Emerald Hills | CD | Sherwood Park |
| Michaels Craft Store - Sierra Springs | CD | Airdrie |
| Michaels Craft Store - SmartCentre Orillia | CD | Orillia |
| Michaels Craft Store - SmartCentres Brockville | CD | Brockville |
| Michaels Craft Store - SmartCentres Cambridge | CD | Cambridge |
| Old Navy- Cambridge Smartcentre | CD | Cambridge |
| Michaels Craft Store - SmartCentres Charlottetown | CD | Charlottetown |
| Old Navy- Charlottetown Smart | CD | Charlottetown |
| Michaels Craft Store - SmartCentres Gatineau | CD | Gatineau |
| Michaels Craft Store - SmartCentres Guelph | CD | Guelph |
| Old Navy- Stone Road Mall | CD | Guelph |
| Michaels Craft Store - Smartcentres Kamloops | CD | Kamloops |
| Michaels Craft Store - SmartCentres Lachenaie | CD | Terrebonne |
| Michaels Craft Store - SmartCentres Laval East | CD | Laval |
| Michaels Craft Store - SmartCentres Laval West | CD | Laval |
| Old Navy- Carrefour Laval | CD | Laval |
| Michaels Craft Store - SmartCentres Saint Jerome | CD | Saint Jerome |
| Michaels Craft Store - SmartCentres Saint-Constant | CD | Saint-Constant |
| Michaels Craft Store - SmartCentres Saint-Jean-sur-Richelieu | CD | Saint-Jean-sur-Richelieu |
| Michaels Craft Store - SmartCentres Sarnia | CD | Sarnia |
| Michaels Craft Store - SmartCentres Sherbrooke | CD | Sherbrooke |
| Old Navy- Carrefour De Lestrie | CD | Sherbrooke |
| Michaels Craft Store - SmartCentres Vaudreuil | CD | Vaudreuil-Dorion |
| Old Navy- Vaudreuil | CD | Vaudreuil-Dorion |
| Michaels Craft Store - Southbank Centre | CD | Okotoks |
| Michaels Craft Store - Southview Centre | CD | Medicine Hat |
| Michaels Craft Store - St Clair Centre | CD | Chatham |
| Michaels Craft Store - St. Catharines Shopping Center | CD | St. Catharines |
| Michaels Craft Store - Stratford Centre | CD | Stratford |
| Michaels Craft Store - The Centre on Barton | CD | Hamilton |
| Old Navy- Limeridge Mall | CD | Hamilton |
| Michaels Craft Store - The Village At Park Royal South | CD | West Vancouver |
| Old Navy- Village @ Park Royal | CD | West Vancouver |
| Michaels Craft Store - Thickson Centre | CD | Whitby |
| Michaels Craft Store - Thunder Centre | CD | Thunder Bay |
| Old Navy- Thunder Centre | CD | Thunder Bay |
| Michaels Craft Store - Trinity Crossings | CD | Orleans |
| Michaels Craft Store - Truro Place Mall | CD | Truro |
| Michaels Craft Store - Uptown | CD | Saanich |
| Michaels Craft Store - Voyageur Place | CD | Peterborough |
| Old Navy- Lansdowne Place | CD | Peterborough |
| Michaels Craft Store - Walker Square | CD | Windsor |
| Old Navy- Devonshire Mall | CD | Windsor |
| Michaels Craft Store - West Oaks Mall | CD | Abbotsford |
| Old Navy- High Street S/C | CD | Abbotsford |
| Michaels Craft Store - Westmount Place | CD | Waterloo |
| Old Navy- Conestoga Mall | CD | Waterloo |
| Michaels Craft Store - Woodgrove Crossing | CD | Nanaimo |
| Old Navy- Woodgrove Centre | CD | Nanaimo |
| Old Navy- Carrefour Angrignon | CD | Montreal (Borough Of Lasalle) |
| Old Navy- Fairview Ponte Claire | CD | Pointe-Claire |
| Old Navy- Galeries Capitale | CD | Quebec City |
| Old Navy- Galeries D'Anjou | CD | Anjou |
| Old Navy- Marche Central Metro | CD | Montreal |
| Old Navy- Montreal Eaton Centre | CD | Montreal |
| Old Navy- Montreal Premium | CD | Mirabel |
| Old Navy- New Westminster | CD | New Westminster |
| Old Navy- Niagara On The Lake | CD | Niagara-On-The-Lake |
| Old Navy- Pen Centre | CD | St Catharines |
| Old Navy- Pinetree Village | CD | Coquitlam |
| Old Navy- Place Du Royaume | CD | Chicoutimi |
| Old Navy- Place Laurier | CD | Ste-Foy |
| Old Navy- Promenade (The) | CD | Thornhill |
| Old Navy- Promenade St Bruno | CD | St-Bruno |
| Old Navy- Quartier Dix30 | CD | Brossard |
| Old Navy- Toronto Premium | CD | Halton Hills |
| Old Navy- Tsawwassen Mills | CD | Tsawwassen |
| Old Navy- Upper Canada Mall | CD | Newmarket |
| Old Navy- Vaughan Mills | CD | Vaughan |
| 303 Windows | CO | Denver |
| Alliance Business Coaching | CO | Denver |
| Amethyst Confectionery | CO | Denver |
| Amplify Consulting Services, LLC | CO | Denver |
| Anxiety Solutions of Denver | CO | Denver |
| ANYASolutions Med Spa | CO | Denver |
| Ashley Kidder Photo | CO | Denver |
| Athleta- Cherry Creek Mall | CO | Denver |
| Awakening Ltd | CO | Denver |
| Babylon Floral Design, Inc. | CO | Denver |
| Banana Republic- Denver Fashion Pav | CO | Denver |
| Base Coat Nail Salon | CO | Denver |
| Bedrock Landscaping Materials | CO | Denver |
| Belly Bliss | CO | Denver |
| Black Sky Brewery | CO | Denver |
| Blake Street Tavern | CO | Denver |
| Botanica Wellness Sanctuary | CO | Denver |
| Boutique Apartments | CO | Denver |
| Broadway Market | CO | Denver |
| My Reindeer Ranch | CO | Denver |
| Brows on Upper 15th | CO | Denver |
| BSI, LLC | CO | Denver |
| Buyr.com | CO | Denver |
| Cheba Hut Toasted Subs Denver - Champa | CO | Denver |
| Cheba Hut Toasted Subs Denver - Colfax | CO | Denver |
| Cheba Hut Toasted Subs Denver - Colorado Blvd | CO | Denver |
| Cheba Hut Toasted Subs Denver - Stapleton | CO | Denver |
| Church of Cupcakes | CO | Denver |
| Cloud 9 Weddings & Papers | CO | Denver |
| Conscious Company Media | CO | Denver |
| Cook Street Publishing, LLC | CO | Denver |
| Copper Door Coffee Roasters | CO | Denver |
| Culinary WAVE Catering | CO | Denver |
| Delicious Denver Food Tours | CO | Denver |
| Denver Relief Consulting | CO | Denver |
| Denver Woodworks | CO | Denver |
| DigiDeena Family Heritage Solutions | CO | Denver |
| Dr. David Shanley PsyD | CO | Denver |
| El Five | CO | Denver |
| Elie Zwiebel, LLC | CO | Denver |
| Elixir Mind Body Massage | CO | Denver |
| Ember Hostels | CO | Denver |
| Endorphin | CO | Denver |
| eXL Learning | CO | Denver |
| Feldman Mortuary | CO | Denver |
| Fire on the Mountain Buffalo Wings | CO | Denver |
| Fish Den Inc. | CO | Denver |
| Five Seasons Windows | CO | Denver |
| Floral Elegance Unlimited | CO | Denver |
| Fluxus Maximus Productions | CO | Denver |
| Fossil- Charlotte Premium | CO | Denver |
| Foundation Chiropractic | CO | Denver |
| Four Cornered Photography | CO | Denver |
| Gallagher Transport International Inc | CO | Denver |
| Game Lounge | CO | Denver |
| Gap- Cherry Creek | CO | Denver |
| Gary's Auto Service | CO | Denver |
| Good Chemistry | CO | Denver |
| Great Divide Brewing Company | CO | Denver |
| H&M- Cherry Creek | CO | Denver |
| H&M- Denver Pavilions | CO | Denver |
| H&M- The Shops at Northfield Stapleton | CO | Denver |
| Hair Deities Salon | CO | Denver |
| Hammond's Candies | CO | Denver |
| Hearthfire Creative | CO | Denver |
| Herbs & Arts, Inc | CO | Denver |
| Holzer Patel Drennan | CO | Denver |
| Hope Tank | CO | Denver |
| Hourglass Productions | CO | Denver |
| Imbeccable Images | CO | Denver |
| Irie Cabinetry | CO | Denver |
| Jamie Kraus Photography | CO | Denver |
| Jay's 2 Go | CO | Denver |
| Jay's Hot Ticket Cafe | CO | Denver |
| Jen Eichberg, LCSW | CO | Denver |
| KDaly Photography | CO | Denver |
| Koko FitClub of Denver | CO | Denver |
| Lift Colorado LLC | CO | Denver |
| Linger | CO | Denver |
| Made in Denver Brows & Beauty | CO | Denver |
| Madewell Cherry Creek | CO | Denver |
| Magnolia Medical Group | CO | Denver |
| Massage & Moore | CO | Denver |
| Masterson Hall, P.C. | CO | Denver |
| MC Evolution | CO | Denver |
| Meike Babel Tennis and Mental Skills Coaching | CO | Denver |
| Menchie's Frozen Yogurt-Northfield Stapleton | CO | Denver |
| Meow Wolf Denver, LLC | CO | Denver |
| Michaels Craft Store - University Hills | CO | Denver |
| Migration Taco | CO | Denver |
| Movement Climbing + Fitness-Denver | CO | Denver |
| My Hair Trip Salon | CO | Denver |
| Newberry Brothers Floral + Decor | CO | Denver |
| NextHome Altitude | CO | Denver |
| NutritionWorks Integrative Health and Nutrition | CO | Denver |
| Old Navy- Northfield@Stapleton | CO | Denver |
| Old Navy- S Colorado Blvd | CO | Denver |
| Ophelia's Electric Soapbox | CO | Denver |
| Optimum Home Team | CO | Denver |
| OUT FRONT | CO | Denver |
| Peak Creative | CO | Denver |
| Peek Performances | CO | Denver |
| Pizza Pedal'r | CO | Denver |
| Prisma Events | CO | Denver |
| Progressive Promotions | CO | Denver |
| Racines | CO | Denver |
| Ratio Beerworks | CO | Denver |
| Rebecca Utton LLC | CO | Denver |
| Red Ink Art Photography & Design | CO | Denver |
| Root Down | CO | Denver |
| Sarah O. Jewelry | CO | Denver |
| Sensi Magazine | CO | Denver |
| Sephora- Cherry Creek | CO | Denver |
| Sephora- Denver Pavilions | CO | Denver |
| Sexy Pizza | CO | Denver |
| Shari Most Reading Tutor LLC | CO | Denver |
| Shiner Studios LLC | CO | Denver |
| Sienna Wine Bar & Small Plates | CO | Denver |
| Sipping N' Painting Hampden | CO | Denver |
| Sky to Ground LLC | CO | Denver |
| Solidarity Communications | CO | Denver |
| Soul Haus | CO | Denver |
| South Shore Dental | CO | Denver |
| Sprint Denver | CO | Denver |
| Stella's Gourmet Coffee & Such | CO | Denver |
| Stokes Poke | CO | Denver |
| Superior Auto Image | CO | Denver |
| Sweet Action Ice Cream | CO | Denver |
| Sweet Cow Ice Cream- Denver | CO | Denver |
| Sweetly Paired | CO | Denver |
| Terrell Kennet, Acupuncture | CO | Denver |
| The Bindery | CO | Denver |
| The Day-Of | CO | Denver |
| The Denver Central Market | CO | Denver |
| The Fever | CO | Denver |
| The Goods | CO | Denver |
| The Headspace | CO | Denver |
| The Kitchen American Bistro-Denver | CO | Denver |
| The Olive & Poppy | CO | Denver |
| The Triangle Denver | CO | Denver |
| Torpedo Coffee | CO | Denver |
| Tracks Nightclub/EXDO Event Center | CO | Denver |
| Twin City Security Denver | CO | Denver |
| Under the Garter | CO | Denver |
| Veda Salon and Spa | CO | Denver |
| VenuHub LLC | CO | Denver |
| Vital Root | CO | Denver |
| Vows and Peaks Adventure Elopements | CO | Denver |
| Wash Park Studio Event Venue | CO | Denver |
| Well Set | CO | Denver |
| Wheelhouse Apartments | CO | Denver |
| Wilcox & Ogden, P.C. Attorneys at Law | CO | Denver |
| Will Powered Media | CO | Denver |
| Willow Tree Counseling Services LLC | CO | Denver |
| Wynkoop Brewing Company | CO | Denver |
| X Bar | CO | Denver |
| Yarn Shoppe Denver | CO | Denver |
| Z Cultural Services, LLC | CO | Denver |
| 5281 Exclusive Homes Realty | CO | Lakewood |
| 5281 Insurance Agency | CO | Lakewood |
| FireTest Company | CO | Lakewood |
| Gap Factory/Outlet- Colorado Mills | CO | Lakewood |
| Golden Puzzle Room | CO | Lakewood |
| H&M- Colorado Mills | CO | Lakewood |
| Keli's Pet Grooming, d/b/a Paramount Grooming | CO | Lakewood |
| Kindred Canine, LLC | CO | Lakewood |
| Landt Creative Space | CO | Lakewood |
| Michaels Craft Store - Lakewood Town Center | CO | Lakewood |
| Old Navy- Denver West Village | CO | Lakewood |
| Old Navy- Lakewood City Common | CO | Lakewood |
| Sephora- Belmar | CO | Lakewood |
| Skyyguard | CO | Lakewood |
| A Day on the Range Consulting, LLC | CO | Aurora |
| Aim High! | CO | Aurora |
| Arapahoe County Democrats | CO | Aurora |
| Belle Vie Photography, LLC | CO | Aurora |
| Bold Lead Designs | CO | Aurora |
| Caliber at Cornerstar | CO | Aurora |
| CCO Menswear | CO | Aurora |
| Comida at The Stanley Marketplace | CO | Aurora |
| Elevation Law, LLC | CO | Aurora |
| From the Hip Photo | CO | Aurora |
| H&M- Southlands | CO | Aurora |
| Hey Gorgeous | CO | Aurora |
| Kerry Makin-Byrd, PhD @ Stanley | CO | Aurora |
| Kinesis Pilates | CO | Aurora |
| MAG Events | CO | Aurora |
| Michaels Craft Store - Aurora City Place | CO | Aurora |
| Michaels Craft Store - Southlands Shopping Center | CO | Aurora |
| Mindcraft Makerspace | CO | Aurora |
| Mr. B's Wine & Spirits: Stanley Marketplace | CO | Aurora |
| Nature's Healing Energies | CO | Aurora |
| Neighborhood Music at Stanley Marketplace | CO | Aurora |
| Old Navy- Cornerstar | CO | Aurora |
| Paige Weber Photography | CO | Aurora |
| Poppy & Pine Floral Company | CO | Aurora |
| Prestige Worldwide Transportation | CO | Aurora |
| Pro Tech Automotive of Aurora | CO | Aurora |
| Rolling Smoke BBQ | CO | Aurora |
| Stanley Beer Hall | CO | Aurora |
| Stapleton Dental | CO | Aurora |
| Technical Tinting & Clear Bra, LTD | CO | Aurora |
| The Hangar at Stanley | CO | Aurora |
| The Peak Properties Group | CO | Aurora |
| Trunk Nouveau | CO | Aurora |
| Accu-Test of Northern Colorado | CO | Loveland |
| Banana Republic- Promenade - Centerra | CO | Loveland |
| Old Navy- Marketpl @ Centerra | CO | Loveland |
| PUSH Industries Inc. | CO | Loveland |
| The Barrel | CO | Loveland |
| The Beautiful Buddha | CO | Loveland |
| The Flipside | CO | Loveland |
| Aguilar Barber Styling, Inc. | CO | Pueblo |
| DCRJR Productions, Inc. | CO | Pueblo |
| Aime's Love LLC | CO | Longmont |
| Aloha Trading Co. | CO | Longmont |
| Cactus Coven | CO | Longmont |
| Cheba Hut Toasted Subs Longmont | CO | Longmont |
| Docketly | CO | Longmont |
| Foundation Movement & Yoga | CO | Longmont |
| HealChangeGrow, LLC | CO | Longmont |
| Left Hand Laser Studio | CO | Longmont |
| Michaels Craft Store - Harvest Junction | CO | Longmont |
| Noonan Consults, LLC | CO | Longmont |
| Rosalee's Pizzeria | CO | Longmont |
| Summit Tacos | CO | Longmont |
| Alamosa Small Animals | CO | Alamosa |
| BareKnuckle Writing LLC | CO | Alamosa |
| Alpine Line Publishers LLC | CO | Manitou Springs |
| Altitude Pawn Inc | CO | Colorado Springs |
| Athleta- Briargate | CO | Colorado Springs |
| Banana Republic- Briargate (3156) | CO | Colorado Springs |
| CaptionCall | CO | Colorado Springs |
| Carolyn Cathey Real Estate | CO | Colorado Springs |
| Chapel of Memories / Advantage Cremations Funeral Home | CO | Colorado Springs |
| Colorado Photography School | CO | Colorado Springs |
| Eye of Z Photography | CO | Colorado Springs |
| H&M- Chapel Hills Mall | CO | Colorado Springs |
| High Plains Veterinary Hospital | CO | Colorado Springs |
| Hillside Consultants Inc. | CO | Colorado Springs |
| Janet Allen LLC | CO | Colorado Springs |
| Java Punk Coffee | CO | Colorado Springs |
| Lynn Young, LLC | CO | Colorado Springs |
| Memorial Gardens Funeral Home & Cemetery | CO | Colorado Springs |
| Memories by Lenai Photography | CO | Colorado Springs |
| Michaels Craft Store - Broadmoor Towne Center | CO | Colorado Springs |
| Michaels Craft Store - Market at Chapel Hills West | CO | Colorado Springs |
| Michaels Craft Store - Marketplace East | CO | Colorado Springs |
| Old Navy- Barnes Marketplace | CO | Colorado Springs |
| Old Navy- Broadmoor T/C | CO | Colorado Springs |
| Old Navy- Chapel Hills East | CO | Colorado Springs |
| Peak Nutrition | CO | Colorado Springs |
| Perceptions Counseling Services, LLC | CO | Colorado Springs |
| Platte Furniture | CO | Colorado Springs |
| Rainy Days | CO | Colorado Springs |
| Renee Yoelin-Allen LCSW | CO | Colorado Springs |
| Sephora- Colorado Springs | CO | Colorado Springs |
| South Springs Pole | CO | Colorado Springs |
| The Tattooed Officiant | CO | Colorado Springs |
| True Living Inc. | CO | Colorado Springs |
| URBANUS designs | CO | Colorado Springs |
| Amazing Love Wedding Chapel | CO | Arvada |
| Amazing Weddings and Ceremonies | CO | Arvada |
| Andrea Flanagan Photography | CO | Arvada |
| Michaels Craft Store - Arvada Marketplace | CO | Arvada |
| Asher Brewing Company | CO | Boulder |
| Athleta- Pearl Street | CO | Boulder |
| Backcountry Pizza & Tap House | CO | Boulder |
| Bonusly | CO | Boulder |
| Boulder Book Store | CO | Boulder |
| Boulder Dushanbe Teahouse | CO | Boulder |
| Boulder Transport | CO | Boulder |
| Calluna Events | CO | Boulder |
| Cheba Hut Toasted Subs Boulder | CO | Boulder |
| Cherry Bomb Events | CO | Boulder |
| Computer Superheroes, Inc. | CO | Boulder |
| D&C Home Solutions, LLC | CO | Boulder |
| David Sullivan Therapy, LLC | CO | Boulder |
| Faith Davis Massage and Yoga LLC | CO | Boulder |
| FlexJobs | CO | Boulder |
| Frasca Food and Wine | CO | Boulder |
| H&M- TwentyNinthSt Mall | CO | Boulder |
| Hotel Boulderado | CO | Boulder |
| Humanistic Counseling, LLC | CO | Boulder |
| Into The Wind | CO | Boulder |
| Julie Norton Massage & Polarity Therapy | CO | Boulder |
| Larsen Photo Co. | CO | Boulder |
| Leaf Vegetarian Restaurant | CO | Boulder |
| Lindsay's Boulder Deli at Haagen-Dazs | CO | Boulder |
| Madewell Boulder | CO | Boulder |
| Martin Law Office LLC | CO | Boulder |
| Michaels Craft Store - Market Square Boulder | CO | Boulder |
| Movement Climbing + Fitness-Boulder | CO | Boulder |
| Plant Based Gal | CO | Boulder |
| Rebecca's Herbal Apothecary & Supply | CO | Boulder |
| Reverend Kim Tavendale | CO | Boulder |
| Robyn Chauvin, LPC | CO | Boulder |
| Rocky Mountain Scribes LLC | CO | Boulder |
| Sephora- Boulder | CO | Boulder |
| Sweet Cow Ice Cream- Boulder | CO | Boulder |
| The Chautauqua Dining Hall | CO | Boulder |
| The Connected Couple | CO | Boulder |
| The Drawhorns Elopement Photographers | CO | Boulder |
| The Kitchen American Bistro-Boulder | CO | Boulder |
| Trevor Brown Psychotherapy | CO | Boulder |
| Voodoo Hair Lounge | CO | Boulder |
| Wild Forest Herbs | CO | Boulder |
| Aspen Leaf Partners | CO | Golden |
| Emma Lea Floral | CO | Golden |
| IX Power Clean Water, Inc. | CO | Golden |
| The Scobeys | CO | Golden |
| Aspen Limo Services | CO | Aspen |
| Intermix- 428 E. Hyman Ave | CO | Aspen |
| Jour De Fête | CO | Aspen |
| Athleta- Foothills Mall | CO | Fort Collins |
| Bucking Horse Apartments | CO | Fort Collins |
| Cheba Hut Toasted Subs | CO | Fort Collins |
| Cheba Hut Toasted Subs Fort Collins - East | CO | Fort Collins |
| Cheba Hut Toasted Subs Fort Collins - West | CO | Fort Collins |
| Discover Massage | CO | Fort Collins |
| Everyday Mysteries | CO | Fort Collins |
| Family and Friends Veterinary Care | CO | Fort Collins |
| H&M- Foothills Mall | CO | Fort Collins |
| Heliograph Communications, Inc. | CO | Fort Collins |
| Intrepid Therapeutic Services, LLC | CO | Fort Collins |
| Lauren Lessner, MS, LLC | CO | Fort Collins |
| Linda Fitzgerald, Art | CO | Fort Collins |
| Michaels Craft Store - Pavillion Shopping Center Ft. Collins | CO | Fort Collins |
| Nightstar Solutions | CO | Fort Collins |
| Nuance Chocolate | CO | Fort Collins |
| Old Navy- College Avenue | CO | Fort Collins |
| Sephora- Fort Collins | CO | Fort Collins |
| Source Point Community Acupuncture | CO | Fort Collins |
| The Kitchen American Bistro-Fort Collins | CO | Fort Collins |
| Athleta- Park Meadows | CO | Lone Tree |
| Gap- Park Meadows T/C | CO | Lone Tree |
| Madewell Park Meadows | CO | Lone Tree |
| Old Navy- South Denver M/P | CO | Lone Tree |
| Aumaya Hypnosis | CO | Estes Park |
| Bristlecone Inn, LLC | CO | Estes Park |
| Design Center Of Estes Park | CO | Estes Park |
| Inkwell & Brew | CO | Estes Park |
| Rocky Mountain Movement and Massage | CO | Estes Park |
| Auto RV America | CO | Englewood |
| Barnhouse Tap | CO | Englewood |
| Exotic Drives of Denver, LLC | CO | Englewood |
| Goddess Isis Books and Gifts | CO | Englewood |
| Kaladi Coffee Roasters | CO | Englewood |
| Michaels Craft Store - Centennial Promenade | CO | Englewood |
| Occasions Catering | CO | Englewood |
| Paradox Lounge | CO | Englewood |
| Rudi's Deli | CO | Englewood |
| Shear Hairanoia | CO | Englewood |
| Winsby a Salon | CO | Englewood |
| Ball Metalpack | CO | Broomfield |
| Banana Republic- Flatiron Crossing | CO | Broomfield |
| Copper Leaf Gardens & Event Center | CO | Broomfield |
| Gap- Flatiron Crossing | CO | Broomfield |
| H&M- Flat Irons | CO | Broomfield |
| Krave Aesthetics | CO | Broomfield |
| Old Navy- Flatiron Crossing | CO | Broomfield |
| Red Rock Strings | CO | Broomfield |
| Sephora- Flatiron Crossing | CO | Broomfield |
| The Gourmet Kitchen Catering | CO | Broomfield |
| Banana Republic- Aspen Grove | CO | Littleton |
| Banana Republic- Park Meadows T/C | CO | Littleton |
| Boes Therapy Services, LLC | CO | Littleton |
| Gap- Aspen Grove | CO | Littleton |
| Gap- Southwest Plaza | CO | Littleton |
| H&M- Southwest Plaza Mall | CO | Littleton |
| Michaels Craft Store - Belleview Shores Shopping Center | CO | Littleton |
| Mindwell Therapy | CO | Littleton |
| Quiet Moon Counseling | CO | Littleton |
| Sephora- Park Meadows | CO | Littleton |
| Bill Dvorak's Kayak, Rafting and Fishing Expeditions | CO | Nathrop |
| Chalk Creek Campground & RV Park | CO | Nathrop |
| Blue Mesa Outpost | CO | Gunnison |
| Book Depot | CO | Lamar |
| Captain Nautica LLC | CO | Northglenn |
| Colorado Heart and Soul Homes, LLC | CO | Northglenn |
| Celebrations Event Planning | CO | Parker |
| Enterprise Rent-A-Car | CO | Parker |
| Mainstreet Flower Market | CO | Parker |
| Michaels Craft Store - Flatacres Marketcenter | CO | Parker |
| Cheba Hut Toasted Subs Dillon | CO | Dillon |
| Cheba Hut Toasted Subs Greeley | CO | Greeley |
| Dark Dreamer Photography | CO | Greeley |
| Michaels Craft Store - Greeley Commons | CO | Greeley |
| Old Navy- Greeley Commons | CO | Greeley |
| Cielas Hair Studio | CO | Commerce City |
| CK Studios | CO | Briggsdale |
| Copeka Coffee | CO | Grand Junction |
| Identity Insights, LLC | CO | Grand Junction |
| Jerry's Pest Control, Inc. | CO | Grand Junction |
| Michaels Craft Store - Grand Mesa Center | CO | Grand Junction |
| Mr Patch Drywall LLC | CO | Grand Junction |
| Old Navy- Grand Mesa | CO | Grand Junction |
| The Sukkah Project LLC | CO | Grand Junction |
| Creative Life Center | CO | Westminster |
| Frolic Brewing Company | CO | Westminster |
| Michaels Craft Store - Shops at Walnut Creek | CO | Westminster |
| Old Navy- Orchard Town Center | CO | Westminster |
| Old Navy- Shops @ Walnut Creek | CO | Westminster |
| Shane Co. - Westminster | CO | Westminster |
| Trillium Ceremonies | CO | Westminster |
| Workplace Equity Partners | CO | Westminster |
| Daly Bottle Shop | CO | Snowmass Village |
| Dancing Spirit Equine Facilitated Learning and Coaching | CO | Lyons |
| Dove-Witt Family Mortuary | CO | Fountain |
| DragonflyZ Design | CO | Coulder |
| East Simpson Coffee Company | CO | Lafayette |
| J. La Plante Photo | CO | Lafayette |
| New Hope Photography | CO | Lafayette |
| The Happy Beast | CO | Lafayette |
| Elizabeth Williamsberg Photography | CO | Louisville |
| Sweet Cow Ice Cream- Louisville | CO | Louisville |
| The Huckleberry | CO | Louisville |
| Zucca Italian Ristorante | CO | Louisville |
| Essential Touch Massage Therapy | CO | Glendale |
| The Wellness Center | CO | Glendale |
| For Pets Sake Thrift Shop | CO | Breckenridge |
| Timothy Faust Photography | CO | Breckenridge |
| Founders Family Medicine and Urgent Care | CO | Castle Rock |
| Gap Factory/Outlet- Outlets Castle Rock | CO | Castle Rock |
| H&M- Outlets at Castle Rock | CO | Castle Rock |
| Michaels Craft Store - The Shoppes at Castle Rock | CO | Castle Rock |
| FREIGHT | CO | Leadville |
| Friends In Cabinetry, LLC | CO | Wheat Ridge |
| MobilizeUs | CO | Wheat Ridge |
| Prickly Mermaid Acupuncture And Herbs | CO | Wheat Ridge |
| Friends of Dinosaur Ridge | CO | Morrison |
| Gap Factory/Outlet- Denver Premium | CO | Thornton |
| Lacoste- Denver | CO | Thornton |
| Michaels Craft Store - Thorncreek Crossing | CO | Thornton |
| Old Navy- Denver Premium | CO | Thornton |
| Swan Counseling Services | CO | Thornton |
| Thollot & Co. | CO | Thornton |
| Gap Factory/Outlet- Silverthorne | CO | Silverthorne |
| Gourmet Real Estate, Inc. | CO | Greenwood Village |
| Shane Co. - Greenwood Village | CO | Greenwood Village |
| H&M- The Sts at SouthGlenn | CO | Centennial |
| Old Navy- Streets @ So. Glenn | CO | Centennial |
| Rolling Smoke BBQ at UTC | CO | Centennial |
| Sephora- South Glenn | CO | Centennial |
| Syntes Language Group, Inc. | CO | Centennial |
| TEKsystems | CO | Centennial |
| Holly Beavers Energy Exchange | CO | Avon |
| Kiowa Creek Coaches, LLC | CO | Mead |
| Michaels Craft Store - Brighton | CO | Brighton |
| Michaels Craft Store - Highlands Ranch Town Center | CO | Highlands Ranch |
| Pure Barre Highlands Ranch | CO | Highlands Ranch |
| Wreck Effects Auto Body | CO | Highlands Ranch |
| Michaels Craft Store - River Point at Sheridan | CO | Sheridan |
| Michaels Craft Store - Superior Marketplace | CO | Superior |
| Motley Fabric | CO | Gypsum |
| Nexa1 | CO | Fruita |
| Pagosa Baking Company LLC | CO | Pagosa Springs |
| Peaches RV and Campsites | CO | Crawford |
| Richards Law Office, PC | CO | Glenwood Springs |
| Roxborough Running Club | CO | Louviers |
| Ruby Jane | CO | Steamboat Springs |
| Secret Window Weddings And Events | CO | Monument |
| Terry Woodrow, at 4 Corners Properties. Inc. | CO | Cortez |
| WildEdge Brewing Collective | CO | Cortez |
| Thrive Therapeutic Solutions, LLC | CO | Buena Vista |
| Women's Empowerment Workshop | CO | Eagle |
| Aqua Masters of Simsbury | CT | Simsbury |
| Athleta- Greenwich | CT | Greenwich |
| Intermix- Greenwich Ave - Ct | CT | Greenwich |
| Sephora- Greenwich | CT | Greenwich |
| Athleta- Westfarms | CT | West Hartford |
| Old Navy- Corbins Corner | CT | West Hartford |
| Athleta- Westport | CT | Westport |
| Banana Republic- Main St - Westport | CT | Westport |
| Gap- Main St - Westport | CT | Westport |
| Intermix- Main St.- Westport | CT | Westport |
| Madewell Westport | CT | Westport |
| Michaels Craft Store - Westport Plaza | CT | Westport |
| Banana Republic- Danbury Fair | CT | Danbury |
| Gap- Danbury Fair | CT | Danbury |
| H&M- Danbury Fair | CT | Danbury |
| Old Navy- Danbury Fair | CT | Danbury |
| Sephora- Danbury Fair | CT | Danbury |
| Banana Republic- Evergreen Walk | CT | South Windsor |
| Gap- Evergreen Walk | CT | South Windsor |
| Old Navy- Evergreen Walk | CT | South Windsor |
| Sephora- Evergreen Walk | CT | South Windsor |
| Banana Republic- Milford Marketplace | CT | Milford |
| H&M- Connecticut Post | CT | Milford |
| Michaels Craft Store - Turnpike Square | CT | Milford |
| Old Navy- Route 1 | CT | Milford |
| Banana Republic- Stamford T/C | CT | Stamford |
| Gap- Stamford T/C | CT | Stamford |
| H&M- Stamford Town Center | CT | Stamford |
| Michaels Craft Store - Ridgeway Center | CT | Stamford |
| Old Navy- Ridgeway Center | CT | Stamford |
| Sephora- Stamford Town Center | CT | Stamford |
| Banana Republic- Westfarms | CT | Farmington |
| Gap- Westfarms | CT | Farmington |
| H&M- West Farms Mall | CT | Farmington |
| Madewell Westfarms | CT | Farmington |
| Sephora- West Farms | CT | Farmington |
| Ben and Jerry's - Uncasville | CT | Uncasville |
| Sephora- Mohegan Sun | CT | Uncasville |
| Don't Panic Management | CT | Southbury |
| Gap- Southbury Green | CT | Southbury |
| Elm City Wellness | CT | New Haven |
| The Hop Knot | CT | New Haven |
| Tracey Energy Services, LLC | CT | New Haven |
| Gap Factory/Outlet- Clinton Crossing | CT | Clinton |
| Gap Factory/Outlet- Foxwoods Designer | CT | Mashantucket |
| H&M- Tanger Outlets at Foxwoods | CT | Mashantucket |
| Old Navy- Foxwoods Designer | CT | Mashantucket |
| Gap- Avon Marketplace | CT | Avon |
| Michaels Craft Store - Nod Brook Mall | CT | Avon |
| Gap- Black Rock S/C | CT | Fairfield |
| Old Navy- Black Rock S/C | CT | Fairfield |
| Rock Climb Fairfield | CT | Fairfield |
| Gap- Hamden Village Fair | CT | Hamden |
| Old Navy- Marketplace @ Hamden | CT | Hamden |
| Gayle's Depot Square Farm Shoppe | CT | Watertown |
| H&M- Brassmill Center | CT | Waterbury |
| Michaels Craft Store - Brass Mill Commons | CT | Waterbury |
| Old Navy- Brass Mills Center | CT | Waterbury |
| H&M- Buckland Hills | CT | Manchester |
| Michaels Craft Store - Plaza at Buckland Hills | CT | Manchester |
| H&M- Crystal Mall | CT | Waterford |
| Michaels Craft Store - Waterford Commons | CT | Waterford |
| Old Navy- Crystal | CT | Waterford |
| H&M- Trumbull | CT | Trumbull |
| Old Navy- Trumbull Park | CT | Trumbull |
| Sephora- Trumbull | CT | Trumbull |
| H&M- Westbrook Outlets | CT | Westbrook |
| Old Navy- Westbrook | CT | Westbrook |
| H&M- Westfield Meriden Mall | CT | Meriden |
| Michaels Craft Store - Townline Square | CT | Meriden |
| Old Navy- Westfield Meriden | CT | Meriden |
| Madewell Greenwich | CT | Greenwich |
| Michaels Craft Store - Brickyard Plaza | CT | Berlin |
| Michaels Craft Store - Brookside Center | CT | Bridgeport |
| Michaels Craft Store - Candlewood Lake Plaza | CT | Brookfield |
| Wild Birds Unlimited | CT | Brookfield |
| Michaels Craft Store - East Brook Mall | CT | Willimantic |
| Michaels Craft Store - Enfield Commons | CT | Enfield |
| Old Navy- Enfield Commons | CT | Enfield |
| Michaels Craft Store - Gateway Center Wilton | CT | Wilton |
| Michaels Craft Store - Guilford Commons | CT | Guilford |
| Michaels Craft Store - Killingly Commons | CT | Dayville |
| Michaels Craft Store - Lisbon Landing | CT | Lisbon |
| Michaels Craft Store - North Haven Pavilion | CT | North Haven |
| Michaels Craft Store - Putnam Bridge Plaza | CT | East Hartford |
| Michaels Craft Store - The Village Shops | CT | Southington |
| Michaels Craft Store - Torrington Fair | CT | Torrington |
| Pioneer Valley Enterprises Inc. d/b/a Liberty Tax | CT | Torrington |
| Michaels Craft Store - West Farm Shopping Center | CT | New Britain |
| Mystic Knotwork, LLC | CT | Mystic |
| Old Navy- Connecticut Commons | CT | Plainville |
| Old Navy- Darinor Plaza | CT | Norwalk |
| Sephora- Sono Collection | CT | Norwalk |
| Yaffa Beauty by Rica | CT | Norwalk |
| Old Navy- Shoppes @ Farmington | CT | Canton |
| Sephora- Farmington | CT | Canton |
| Pepperland Marketing | CT | Cheshire |
| Ridgefield Running Company | CT | Ridgefield |
| Banana Republic- Christiana | DE | Newark |
| Gap- Christiana | DE | Newark |
| H&M- Christiana Mall | DE | Newark |
| Michaels Craft Store - Christiana Center | DE | Newark |
| Sephora- Christiana | DE | Newark |
| BKD Leaders | DE | Rehoboth Beach |
| Gap Factory/Outlet- Rehoboth Tanger | DE | Rehoboth Beach |
| Michaels Craft Store - Rehoboth Mall Shopping Center | DE | Rehoboth Beach |
| Chesapeake Jewelers | DE | Seaford |
| Chesapeake Legal Counsel | DE | Ocean View |
| H&M- Concord Mall | DE | Wilmington |
| Michaels Craft Store - Brandywine Town Center | DE | Wilmington |
| Old Navy- Brandywine T/C | DE | Wilmington |
| Short Order Production House | DE | Wilmington |
| Lacoste- Rehoboth | DE | Rehoboth |
| Old Navy- Rehoboth Outlet Ii | DE | Rehoboth |
| Michaels Craft Store | DE | Dover |
| Old Navy- Dover Mall | DE | Dover |
| Michaels Craft Store - Westown Town Centre | DE | Middletown |
| Old Navy- Christiana Towne Ctr | DE | Christiana |
| Athleta- Georgetown | DC | Washington |
| Banana Republic- 13th & F | DC | Washington |
| Banana Republic- Wisconsin/Georgetown | DC | Washington |
| Coppi's Organic Restaurant | DC | Washington |
| DC Brau Brewing | DC | Washington |
| Gap- 11th & F | DC | Washington |
| Gap- Connecticut Ave - Dc | DC | Washington |
| Gap- Wisconsin/Georgetown | DC | Washington |
| H&M- Connecticut Avenue | DC | Washington |
| H&M- The Shops at Georgetown Park | DC | Washington |
| H&M- Union Station | DC | Washington |
| H&M- Washington F St | DC | Washington |
| Intermix- M Street -Georgetown | DC | Washington |
| Madewell 14th St | DC | Washington |
| Madewell Georgetown | DC | Washington |
| Michaels Craft Store - Chevy Chase Metro Plaza | DC | Washington |
| Miss Pixie's Furnishings & Whatnot... | DC | Washington |
| O2 Collaborative, Inc. | DC | Washington |
| Oculus Realty, LLC | DC | Washington |
| Old Navy- Chevy Chase Pavilion | DC | Washington |
| Old Navy- Dc Usa | DC | Washington |
| Sephora- 14th St Dc | DC | Washington |
| Sephora- Capitol Hill | DC | Washington |
| Sephora- Connecticut Ave | DC | Washington |
| Sephora- F Street | DC | Washington |
| Sephora- Georgetown | DC | Washington |
| #IgersJax | FL | Jacksonville |
| 1000 Cranes Cards | FL | Jacksonville |
| 35 NE 40th Street, LLC | FL | Jacksonville |
| AAERT | FL | Jacksonville |
| ABC DJs | FL | Jacksonville |
| Alive Credit Union | FL | Jacksonville |
| Alive Credit Union (7 Locations) | FL | Jacksonville |
| Artzy Fartzy Petz | FL | Jacksonville |
| Assessment Technologies Group | FL | Jacksonville |
| Athleta- Jacksonville | FL | Jacksonville |
| Athletic Ventures of Florida, Inc. | FL | Jacksonville |
| Atlantic Associates for Thearapy | FL | Jacksonville |
| Banana Republic- St John's T/C | FL | Jacksonville |
| Baptist Health | FL | Jacksonville |
| Bluebird Growers | FL | Jacksonville |
| Brenda L Heideman, LCSW | FL | Jacksonville |
| Brightway Insurance | FL | Jacksonville |
| Carmen Godwin, Consultant | FL | Jacksonville |
| Carmines Pie House | FL | Jacksonville |
| Chris Bartkowiak, M.Ed, LMHC | FL | Jacksonville |
| Colleen Wright LMHC | FL | Jacksonville |
| Communications Strategists, Inc. | FL | Jacksonville |
| Connie Cooper, LCSW, PA | FL | Jacksonville |
| Cook Technology Group | FL | Jacksonville |
| Dan Harris PhotoArt, LLC | FL | Jacksonville |
| Della Porta | FL | Jacksonville |
| Edward Jones Investments (2 Locations) | FL | Jacksonville |
| Florida Blue (2 Locations) | FL | Jacksonville |
| FreshJax | FL | Jacksonville |
| Gap- St. John's T/C | FL | Jacksonville |
| Gordon T. Nicol, PA | FL | Jacksonville |
| Greenshades Software | FL | Jacksonville |
| Grow Family Wellness LLC | FL | Jacksonville |
| H&M- The Avenues | FL | Jacksonville |
| Humble Hype Media | FL | Jacksonville |
| Illytronic, Inc | FL | Jacksonville |
| Into Wellness Counseling LLC | FL | Jacksonville |
| James Lunsbury, LCSW | FL | Jacksonville |
| Johnson & Lufrano, P.A. | FL | Jacksonville |
| Kayak Amelia | FL | Jacksonville |
| Lacoste- Jacksonville | FL | Jacksonville |
| Landis Custom Art | FL | Jacksonville |
| Lanny's Jewelry Works | FL | Jacksonville |
| Latrall Simon | FL | Jacksonville |
| Lee Hamby Design | FL | Jacksonville |
| Louise A. Axelberg, LCSW, MSH, MSW | FL | Jacksonville |
| Luna Law Firm | FL | Jacksonville |
| Mackoul San Marco Commercial Rentals | FL | Jacksonville |
| Madewell St. Johns Town Center | FL | Jacksonville |
| Mama Jaye's Healing Concept | FL | Jacksonville |
| Michaels Craft Store - Argyle Village Square | FL | Jacksonville |
| Michaels Craft Store - Pablo Creek Plaza East | FL | Jacksonville |
| Michaels Craft Store - Regency Commons | FL | Jacksonville |
| Michaels Craft Store - River City Marketplace | FL | Jacksonville |
| Michaels Craft Store - Riverplace Shopping Center | FL | Jacksonville |
| Michaels Craft Store - Southside Square Shopping Center | FL | Jacksonville |
| Mind Over Music Movement | FL | Jacksonville |
| MOCA | FL | Jacksonville |
| Modform Designs | FL | Jacksonville |
| Mother of Pearl Properties, LLC | FL | Jacksonville |
| Mr. Sandless Wood Floor Refinishing | FL | Jacksonville |
| New JAX Gym | FL | Jacksonville |
| Nobody N Cousin Bucktooth the Clowns | FL | Jacksonville |
| Old Navy- River City Marketplc | FL | Jacksonville |
| Old Navy- St. John's T/C | FL | Jacksonville |
| Penneys African | FL | Jacksonville |
| Plaza Property Services LLC | FL | Jacksonville |
| R. Middleton | FL | Jacksonville |
| Rain Dogs | FL | Jacksonville |
| RAINBOW SHADES | FL | Jacksonville |
| Riverside United Church of Christ | FL | Jacksonville |
| Second Chance 4 Counseling | FL | Jacksonville |
| Sephora- St. Johns | FL | Jacksonville |
| Simply Sara | FL | Jacksonville |
| Steve Madden- St. John's Town Center | FL | Jacksonville |
| Stones Throw PR | FL | Jacksonville |
| Subject One Photography | FL | Jacksonville |
| Susan J Gillespy, LMFT | FL | Jacksonville |
| T. McKinley Photography | FL | Jacksonville |
| The Chef's Garden | FL | Jacksonville |
| The Eclipse | FL | Jacksonville |
| The Frazier Group | FL | Jacksonville |
| Tory G. Wilcox, LMHC, MBA | FL | Jacksonville |
| Traditions Realty | FL | Jacksonville |
| Troo Organics | FL | Jacksonville |
| Video Game Rescue | FL | Jacksonville |
| Vistakon (Johnson & Johnson) | FL | Jacksonville |
| Walker Family Day Care Home | FL | Jacksonville |
| Winn-Dixie Stores, Inc. | FL | Jacksonville |
| [neu]Sonics Music Initiative | FL | Jacksonville |
| 102 GROUP, Inc. | FL | St. Petersburg |
| 1st Dance Studio | FL | St. Petersburg |
| 7hl Studios | FL | St. Petersburg |
| Advocate Management Consulting | FL | St. Petersburg |
| Aimee Beardslee, Rainbow Counseling | FL | St. Petersburg |
| Annette Reiter, MA, LMFT | FL | St. Petersburg |
| As I Am Institute | FL | St. Petersburg |
| AsIAm.fm | FL | St. Petersburg |
| B&W Integrated Pest Management | FL | St. Petersburg |
| Bay Tech Label | FL | St. Petersburg |
| Beth Meeker LMHC | FL | St. Petersburg |
| Blackburn Law Firm, PLLC | FL | St. Petersburg |
| Bodywork By Roger C. Medrano | FL | St. Petersburg |
| Cesar Lara, MD | FL | St. Petersburg |
| Consumer Title & Escrow Services Co., Inc. | FL | St. Petersburg |
| Creative Design Weavers | FL | St. Petersburg |
| Diane Hinckley, CPA | FL | St. Petersburg |
| DoMA Home Furnishings | FL | St. Petersburg |
| Dr. Claudia Ressal-Hodan | FL | St. Petersburg |
| Eckerd College | FL | St. Petersburg |
| Equality Florida South Florida | FL | St. Petersburg |
| FEET FIRST | FL | St. Petersburg |
| Gay St. Pete House | FL | St. Petersburg |
| GBY & Associates | FL | St. Petersburg |
| GBY LAW | FL | St. Petersburg |
| Georgie's Alibi | FL | St. Petersburg |
| Gold Boar Acupuncture | FL | St. Petersburg |
| Goodwill Industries-Suncoast, Inc. | FL | St. Petersburg |
| Gorman Miotke & Associates, PA | FL | St. Petersburg |
| Green Iguana Bar & Grill | FL | St. Petersburg |
| Greg Burton, Samuels Realty and Investments | FL | St. Petersburg |
| H&M- Tyrone Square | FL | St. Petersburg |
| Helen Wade Insurance | FL | St. Petersburg |
| HSN | FL | St. Petersburg |
| Internet Adept | FL | St. Petersburg |
| Jabil Circuit | FL | St. Petersburg |
| James C. Runyon, PA | FL | St. Petersburg |
| Janie's Jewelry Junction | FL | St. Petersburg |
| Jeanette B Reid, Ph.D, LMHC, CAC | FL | St. Petersburg |
| Jennifer Andrews Designs | FL | St. Petersburg |
| Jennifer Travis Desktop Publishing | FL | St. Petersburg |
| Kristi Van Sickle, PsyD, LLC | FL | St. Petersburg |
| L5 | FL | St. Petersburg |
| Law Offices Of Richard Kriseman | FL | St. Petersburg |
| Loraine's Academy | FL | St. Petersburg |
| M & M Produce World, Inc. | FL | St. Petersburg |
| M. Shawn Kellerman, LMHC,SAP,MAC,CAP | FL | St. Petersburg |
| Mayo Mortgage Group LLC | FL | St. Petersburg |
| Michael Collin Orchids & Florist | FL | St. Petersburg |
| Michaels Craft Store - Crosswinds Shopping Center | FL | St. Petersburg |
| Morales and Associates, P.A. | FL | St. Petersburg |
| Naomi S. Korn, LCSW | FL | St. Petersburg |
| Nature's Safeway | FL | St. Petersburg |
| Old Navy- Tyrone Square | FL | St. Petersburg |
| Optimum Health Naturally | FL | St. Petersburg |
| Pet Portraits--drawings By Eunice Fisher | FL | St. Petersburg |
| Premier Produce & Food Distributors/m & M Produce World, Inc. | FL | St. Petersburg |
| Raymond James | FL | St. Petersburg |
| Robin M. Doty, Attorney at Law PA | FL | St. Petersburg |
| Sacino's | FL | St. Petersburg |
| Salvador Dali Museum | FL | St. Petersburg |
| St. Pete Pride | FL | St. Petersburg |
| St. PetersBARK! | FL | St. Petersburg |
| St. Petersburg Hypnosis Center | FL | St. Petersburg |
| Sylvia P. Rusche Insurance Agency Inc | FL | St. Petersburg |
| T.A.B.S. | FL | St. Petersburg |
| Team Celli RE/MAX Metro | FL | St. Petersburg |
| The UPS Store Downtown St Petersburg | FL | St. Petersburg |
| Thomas D. Young, MA, MS, LMHC | FL | St. Petersburg |
| Trenam Kemker | FL | St. Petersburg |
| Westerman Zetrouer, PA | FL | St. Petersburg |
| Your Neighborhood Realty | FL | St. Petersburg |
| ZaZood LLC | FL | St. Petersburg |
| 11th Street Gallery | FL | Bradenton |
| A-1 Temps | FL | Bradenton |
| Fisher Counseling & Mediation Services, Inc. | FL | Bradenton |
| Judith Korn LCSW | FL | Bradenton |
| Michaels Craft Store - Cortez East Shopping Center | FL | Bradenton |
| Phil-Com Training & Consulting | FL | Bradenton |
| 24th Street Barbershop | FL | Miami |
| Amazon Services Inc. | FL | Miami |
| Banana Republic- Dadeland | FL | Miami |
| Bast Amron LLP | FL | Miami |
| Bilzin, Sumberg, Dunn, Baena, Price & Axelrod, LLP | FL | Miami |
| CAREERXCHANGE Miami | FL | Miami |
| Carlton Fields Jorden Burt | FL | Miami |
| Florida Blue | FL | Miami |
| Fossil- Columbus | FL | Miami |
| Fossil- Destiny USA | FL | Miami |
| Gap Factory/Outlet- Dolphin Mall | FL | Miami |
| Gap Factory/Outlet- Kendall Village Cntr | FL | Miami |
| Gap- Bayside | FL | Miami |
| Gap- Dadeland | FL | Miami |
| Gap- Miami International | FL | Miami |
| Gap- The Falls | FL | Miami |
| H&M- Dolphin Mall | FL | Miami |
| H&M- Lincoln Rd | FL | Miami |
| H&M- Miami International | FL | Miami |
| Holland & Knight | FL | Miami |
| Intermix- Brickell City Center | FL | Miami |
| Just Pawz Pet Care | FL | Miami |
| Lacoste- Dadeland | FL | Miami |
| Law Offices of Jake Miller LLC | FL | Miami |
| Michaels Craft Store - Dadeland Station | FL | Miami |
| Michaels Craft Store - Flagler Park Plaza | FL | Miami |
| Michaels Craft Store - West Kendall Center | FL | Miami |
| MYami Marketing | FL | Miami |
| Nido Caffe | FL | Miami |
| Old Navy- Colonial Palms Plaza | FL | Miami |
| Old Navy- Dolphin | FL | Miami |
| Old Navy- Kendall Village | FL | Miami |
| Old Navy- Mall Of The Americas | FL | Miami |
| Old Navy- Miami International | FL | Miami |
| Old Navy- Shoppes At Dadeland | FL | Miami |
| PhysicalAdvertisingWorks.com | FL | Miami |
| Power U Center for Social Change | FL | Miami |
| Rotella & Hernandez | FL | Miami |
| Sephora- Brickell City Centre | FL | Miami |
| Sephora- Dadeland | FL | Miami |
| Sephora- Design District | FL | Miami |
| Sephora- Miami International | FL | Miami |
| Sephora- The Falls | FL | Miami |
| Steve Madden- Dadeland Mall | FL | Miami |
| 5th Ave Tattoo | FL | Indialantic |
| A Business Printing & Promotions | FL | Tampa |
| A Movie Productions | FL | Tampa |
| A-1 Temps | FL | Tampa |
| A-1 Temps (2 Locations) | FL | Tampa |
| A1 Printing Plus Corp | FL | Tampa |
| Agentry Real Estate | FL | Tampa |
| All Y'All Yoga, LLC | FL | Tampa |
| Amerifunds Mortgage Co | FL | Tampa |
| Ameriprise Financial | FL | Tampa |
| Athleta- International Plaza | FL | Tampa |
| Avid Property Management Inc | FL | Tampa |
| Bahama Breeze | FL | Tampa |
| Banana Republic- Int'l Market Place | FL | Tampa |
| Barrow's Gourmet Deli | FL | Tampa |
| Bausch & Lomb | FL | Tampa |
| Bay City Chiropractic | FL | Tampa |
| Beauty and Health Institute | FL | Tampa |
| BKN Creative | FL | Tampa |
| Blount & Curry Funeral Home at Garden of Memories | FL | Tampa |
| Blount & Curry Funeral Home- MacDill Chapel | FL | Tampa |
| Bob Wilson Dodge | FL | Tampa |
| Body20 South Tampa | FL | Tampa |
| Bodywork By Roger Medrano Massage & Day Spas | FL | Tampa |
| Books and More, Inc. | FL | Tampa |
| Brandon Gay Pride | FL | Tampa |
| Brian's Massage And Bodywork | FL | Tampa |
| Brooklyn Airbrush Tattoos, Inc. | FL | Tampa |
| Byrd Legal Counsel PA | FL | Tampa |
| Cafe Dufrain | FL | Tampa |
| Carlton Fields | FL | Tampa |
| Carlton Fields Jorden Burt | FL | Tampa |
| Ceremonies By Nan | FL | Tampa |
| Charles A. Hounchell, PA Attorney at Law | FL | Tampa |
| Cheryl Bradley's Cleaning Service | FL | Tampa |
| Chewning Inspection Services | FL | Tampa |
| Christine Reynolds Photography | FL | Tampa |
| Corcovado Coffee & Jazz | FL | Tampa |
| Covivant Gallery | FL | Tampa |
| Creatures Of Delight | FL | Tampa |
| Daddy Zero | FL | Tampa |
| Delene Iacono LCSW | FL | Tampa |
| Dish | FL | Tampa |
| DoMA Home Furnishings | FL | Tampa |
| Expedia CruiseShipCenters, Carrollwood | FL | Tampa |
| Expedia CruiseShipCenters, South Tampa | FL | Tampa |
| FEET FIRST | FL | Tampa |
| Florida Blue (2 Locations) | FL | Tampa |
| Florida Mortuary Funeral & Cremations Services | FL | Tampa |
| From Ruffs to Riches | FL | Tampa |
| Gap- International Plaza | FL | Tampa |
| Gaspar's Grotto | FL | Tampa |
| Gaze Hot Yoga | FL | Tampa |
| Global Therapy, Inc. | FL | Tampa |
| Godfrey Hotel & Cabanas | FL | Tampa |
| Great Harvest Bread Company | FL | Tampa |
| Green Iguana Bar & Grill (3 Locations) | FL | Tampa |
| H&M- Citrus Park | FL | Tampa |
| H&M- International Plaza | FL | Tampa |
| H&M- Westshore Plaza | FL | Tampa |
| H. Lee Moffitt Cancer Center And Research Institute | FL | Tampa |
| Harriet Raitano, D.C.H., PhD | FL | Tampa |
| Hillsborough Community College | FL | Tampa |
| Holland & Knight | FL | Tampa |
| Howard's Electrical Service | FL | Tampa |
| Hyde Park Veterinary Clinic | FL | Tampa |
| Independent Adoption Center | FL | Tampa |
| Janet McAfee, LCSW | FL | Tampa |
| Jessica Anne Deeb, LCSW | FL | Tampa |
| Judith Ann Sachs LCSW, ACSW | FL | Tampa |
| Keller Williams Realty | FL | Tampa |
| Keller Williams Tampa Central | FL | Tampa |
| Kurdi Group LLC | FL | Tampa |
| Leah Benson, LMHC | FL | Tampa |
| Leslie Haber Realty Services Inc | FL | Tampa |
| Lladro International Plaza | FL | Tampa |
| Louis D. Putney Attorney | FL | Tampa |
| Lyric Realty Group Inc - S A Jones Llc | FL | Tampa |
| Madewell Hyde Park Village | FL | Tampa |
| Martinez Law | FL | Tampa |
| Mc Film Video & Music Stores | FL | Tampa |
| Megan Desrosiers, LMHC, NCC | FL | Tampa |
| Michael E. Rodriguez, Pl | FL | Tampa |
| Michaels Craft Store - Bayport Commons | FL | Tampa |
| Michaels Craft Store - Britton Plaza | FL | Tampa |
| Michaels Craft Store - The Walk at Highwoods Preserve | FL | Tampa |
| Mise En Place | FL | Tampa |
| New World Brewery | FL | Tampa |
| Old Navy- West Shore Plaza | FL | Tampa |
| Packaging Management Group, Inc. | FL | Tampa |
| Patio Paradise Fountains | FL | Tampa |
| People's Choice Realty Services Llc | FL | Tampa |
| Pop N' Sons Diner | FL | Tampa |
| Renee Warmack Productions, LLC | FL | Tampa |
| S. W. Long & Associates | FL | Tampa |
| Sacred Grounds Coffeehouse | FL | Tampa |
| Samaria Cafe | FL | Tampa |
| Segovia Design | FL | Tampa |
| Sephora- Citrus Park | FL | Tampa |
| Sephora- International Plaza | FL | Tampa |
| Serendipity Accents & Gifts | FL | Tampa |
| Sherry's Yesterdaze Vintage Clothing & Antiques | FL | Tampa |
| Simons & Leoni Home Loans, LLC | FL | Tampa |
| Sk Media & Pm Graphic | FL | Tampa |
| Skippers Smokehouse | FL | Tampa |
| Smokey Bones | FL | Tampa |
| Soho Images | FL | Tampa |
| South Tampa Chamber of Commerce | FL | Tampa |